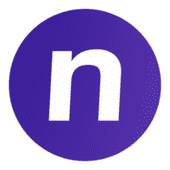 UX/UI Strategist

in

Barcelona
Job Description
At Netcentric, we come to work every day knowing we're part of the solution to the most complex challenges brands have ever faced: digital transformation. Consumer expectation of brands is increasing in a world
that is more connected and fast-paced.
Netcentric is a dynamic and innovative service provider with a unique culture. We empower our employees to use their creativity, looking beyond tools and technology to unlock the full potential of the Adobe Experience Cloud, so that we can deliver visionary digital marketing solutions for the world's most recognized brands.
As part of the Cognizant Digital Business, we reap the benefits of combined expertise and access to multidisciplinary teams, forging ahead to become a leading customer experience player in Europe.
Our teams are based in some of the world's most exciting cities - in Zurich, Munich, Berlin, Frankfurt,Dresden, Barcelona, Bucharest, London and Amsterdam. In all of our offices, you will find a culture that embraces over 44 different nationalities. You will also find some amazing views, fancy kitchens and cozy breakout areas for a bit of rest and relaxation.
And oh, did we mention that we empower employees to make meaningful decisions at work through Holacracy?
Job Description
About us
The Experience Strategy team is a rapidly growing practice within Cognizant, a top tier, global technology consulting firm, and Netcentric, a Cognizant Digital Business. Our goal is to help the world's largest companies deliver value at scale for their customers, employees, and shareholders—and to do so in a way that makes sense for the planet. Our teams are practitioner-led, meaning the people who do the work collaborate closely with clients and each other to define and deliver transformative digital experiences. To create these teams, we carefully assemble individuals from a wide range of educational backgrounds, international settings, and professional expertise. We proudly put diversity at the core of our identity and share a passion for looking at familiar problems through new lenses.
About the role
This role can be considered for remote applicants in Spain only
Your mission is to understand how changes in the world around us are impacting human behaviour, and to use these insights to define projects and programs that deliver on the goals of our clients and the needs of their customers. To do this, you bring a keen understanding of trends in technology, business, and society together with data on customer behaviour provided by our industry-leading ethnographic and quant research experts. The result is clear and captivating hypotheses that are expansive in ambition and uniquely crafted to the strengths and capabilities of each client. Coming up with a great idea isn't enough. You will also need to support your hypothesis with relevant data and create a plan for testing and evolving it in the market. Once validated, these hypotheses will form the foundation upon which our teams of service designers, content specialists, transformation leads, and technologists will build transformational digital experiences.
Experience strategists answer client questions such as:
How will technology change the way customers want to engage with our business?
Where should we focus first in terms of experience innovation?
How do we enable our employees to meet the rapidly changing needs of our customers?
How do we combine existing products to create new value streams?
What will our customers need in 5 years and how do we start building those capabilities today?
The Experience Strategist will be responsible for leading client and internal stakeholders to define strategic deliverables, including customer journey and experience maps, ecosystem maps and CX strategy & frameworks. In addition, the Experience Design Strategist plays a major part in business development and is key to identifying new opportunities to grow client relationships as well as participating in account strategy and planning.
The Experience Strategist is an inextricable part of our overall Experience Strategy practice, which also includes Research and Experience Transformation teams.
What we offer:
The opportunity to work on global projects that are shaping everyday life
A front-row seat on how the world's largest companies are evolving in response to shifting demands and technologies
The ability to work across our global network, getting the first-hand experience of different cultures and points of view
Cross-disciplinary studios equipped with the latest tools for research and prototyping
Flexible arrangements to support work-life balance
Qualifications
We're looking for team members with experience in
Guiding clients and teams through difficult challenges
Growing client relationships or accounts
Workshop facilitation with senior stakeholders
Service design methodologies for such as jobs-to-be-done
Market, competitive and user research
Creating compelling thought leadership
The ability to explain to us how whatever you studied or learned taught you what you needed to know to do this job well
Extra points for:
Expertise and a solid background in Design
Expertise in behavioural science
Experience building business cases and models
Fluency in multiple languages
Additional Information
At Netcentric you get:
Permanent contract
30 working days of vacation for all employees
Flexible working hours, with respect to project needs
Monthly compensation for the utility expenses
Recognition bonus system
Continuous training and coaching
Dynamic and international team
Apple work equipment
Private health insurance
Sponsored gym membership
Tax-free benefits (ticket restaurant, kindergarden and transport)
Everyone has a voice, we are a Holacracy organization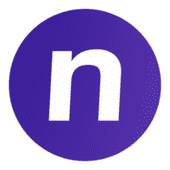 Digital Marketing

Zurich, Switzerland

200-500

2012
Netcentric designs, optimizes and implements digital marketing platforms built on the Adobe Marketing Cloud. It also eliminate the gaps between the marketing and technology solutions in order to increase the brands digital impact.
It's a young, international and visionary company with Swiss roots. Office locations span four different nations in Europe: Switzerland, Spain, Germany and the United Kingdom, and in these offices, you will find our diverse culture that embraces over 30 different nationalities from around the globe. Netcentric has a start-up spirit, and they don't plan to slow down anytime soon.
- Fancy offices, and best equipment available for today's needs. Be prepared to be fully armed with the latest Apple ensemble.
- 30 days of annual leave for all employees
- Sponsored gym memberships
- Flexible working hours, because we know you have a personal life too.
- Company events. Think an annual sailing trip with all of your favourite colleagues off the Spanish or Croatian coast, or a weekend-long kickoff event in Barcelona.
Netcentric Kick-off 2015 from Netcentric on Vimeo.
Other ui/ux designer jobs that might interest you...