Netcentric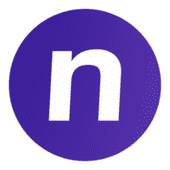 Digital Marketing

Zurich, Switzerland

200-500

2012
Netcentric designs, optimizes and implements digital marketing platforms built on the Adobe Marketing Cloud. It also eliminate the gaps between the marketing and technology solutions in order to increase the brands digital impact.
It's a young, international and visionary company with Swiss roots. Office locations span four different nations in Europe: Switzerland, Spain, Germany and the United Kingdom, and in these offices, you will find our diverse culture that embraces over 30 different nationalities from around the globe. Netcentric has a start-up spirit, and they don't plan to slow down anytime soon.
- Fancy offices, and best equipment available for today's needs. Be prepared to be fully armed with the latest Apple ensemble.
- 30 days of annual leave for all employees
- Sponsored gym memberships
- Flexible working hours, because we know you have a personal life too.
- Company events. Think an annual sailing trip with all of your favourite colleagues off the Spanish or Croatian coast, or a weekend-long kickoff event in Barcelona.
Netcentric Kick-off 2015 from Netcentric on Vimeo.
Tech Stack
Java
JavaScript
Jira
HTML
CSS
jQuery
HTTP
Maven
Jenkins
Puppet
Netcentric job offers
Right now there are no open positions at Netcentric..