Filled
This offer is not available anymore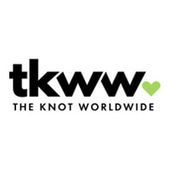 Product Manager - Invitations

in

Barcelona
Job Description
Here at The Knot Worldwide, we believe in doing work that matters. In 16 countries around the world, our leading family of brands (The Knot, WeddingWire, Bodas, Hitched, The Bash, The Bump, and more) inspire, inform, and celebrate our communities as they move through life's milestones. Our couples and business partners depend on us. They're all in. So are we.
ABOUT THE ROLE:
We are seeking an experienced and impassioned Product Manager to help us transform wedding planning into a delightful journey while helping couples get the hard work done with confidence. We're looking for that special someone to ensure that The Knot stays #1 in Weddings by bringing your entrepreneurial spirit, creative problem solving, and user-centric design thinking to our team. You'll work closely with exceptional design and tech leads. Your Marketing and PR partners are knowledgeable and collaborative, having built up key relationships in the industry over many years.
We have built a world-class product development team and are passionate about growing product managers into masters of the craft. We have a rich product development program including monthly Product Schools, development budgets, guest speakers, meetups … as well as a strong general focus on personal development.
This role is a great mix of forward-thinking strategy and highly creative, user-centered feature development, with a strategic product focus on our wedding stationery offerings. We help couples find beautiful wedding invitations, save-the-dates, and other paper products that allow them to keep their guests informed about the wedding in style.
You should be excited about hypothesis-driven product development, experimenting, and rapidly iterating and scaling winning experiments. You love helping users solve big problems and making life's biggest moments joyful instead of stressful.
This role is based in Sant Cugat del Vallès (Barcelona), collaborating closely with teams in Portland, OR, New York, NY, and Washington, DC.
RESPONSIBILITIES:
Always put our users first
Work closely with our outstanding analytic and research team to gain feedback and insights directly from users
Set the strategic direction in collaboration with product marketing, engineering, and design partners
Drive outcome-focus execution - what matters most is how the product impacts our customers and our business
Collaborate with product leaders to ensure cohesion between your products and the overall product experience on The Knot
SUCCESSFUL PRODUCT MANAGERS HAVE:
5+ years in product development, in an agile environment
You can set strategic direction and help ideate and launch new products and experiences
You always refer to quantitative and qualitative data in making product decisions and have experience with analytics and research tools + methods and comfort with analytical tools
You have a track record of creating quality consumer experiences that solve real user needs and drive business growth
You communicate clearly and collaborate effectively with your partners and executives
You have keen aesthetics and empathy, and a user-centered mentality
You're a strong partner for engineers, empathetic to their unique needs, and you believe there's such a thing as tech debt
You're a natural prioritizer, have great instincts when it comes to what matters, and have made tough but smart trade-offs. You care about Outcomes over Outputs - goals matter more than the roadmap
WHAT WE LOVE ABOUT YOU:
You dream big. You iterate and experiment to drive innovation.
You love our users. You keep our global community at the center of everything you do.
You Do the Right Thing. You strengthen your team through respect, fairness, and inclusion.
You hustle every day. You favor urgency and own your outcomes.
You win together. People are at the heart of our success and you play as a team.
BENEFITS & PERKS
Private Health Insurance "CIGNA" paid by the Company.
Subsidies and grants in training and English courses
Work remote within Spain
Flexible working hours
Tax relief options for Ticket Restaurant, Ticket Transportation and Daycare.
40€ per month in tickets restaurant
Udemy courses
TYPS: easy APP to ask for salary advance payments in 48h
ANDJOY: great APP for gym lovers (we have up to 50% discount)
Free paid hours: use your paid holidays as hours
Referral bonus: up to 1.300€ bonus if you recommend someone to work with us
Getting married or having a baby? We have a gift for you!
--
The Knot Worldwide provides equal employment opportunities (EEO) to all employees and applicants for employment without regard to race, color, religion, sex, national origin, age, or disability. The Knot Worldwide expressly prohibits any form of workplace harassment based on race, color, religion, gender, sexual orientation, gender identity or expression, national origin, age, genetic information or disability.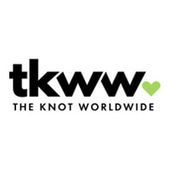 Family Services

Chevy Chase, MD, USA

1,000 - 5,000

2018
In 16 countries around the world, The Knot Worldwide's leading global family of brands inspire, inform and celebrate our communities as they move through life's biggest milestones. From the proposal to the wedding day, creating a home to starting a family together, we're there for them every step of the way.
Other product manager jobs that might interest you...