Filled
This offer is not available anymore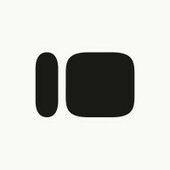 Lead Back-end Software Engineer

in

Barcelona

or Remote
Job Description
One sunny Barcelona morning, two designers sat down to build a beautiful lead gen form for a bathroom company's showroom. They ended up reimagining the data collection experience, and realized it was one idea they wouldn't flush down the toilet. Today, Typeform is a team of over 300 people from more than 35 countries, with offices in Barcelona, Spain and San Francisco, US.
We're building a world where brands, businesses, and their communities can have more personal relationships with the people who matter most. To do this, we give people the tools they need to have conversational experiences at scale—because meaningful relationships start with conversations.
From online lead forms and engaging quizzes, to face-to-face encounters in the office, help us build more meaningful relationships, one conversation at a time.
Dear talented engineer…
Yes, you! You've got skills in abundance and companies are knocking at your virtual door. But you're looking for somewhere special—with people who care about you, your interests, and motivations. Here's why we believe Typeform is that place:
👍🏼 What we do matters. Typeform is used by about 2% of the world's population every year, with millions of typeforms answered every day—and we're growing constantly. Sheesh! That's why we need you. You'll help us build scalable, resilient software and systems that empower people to have more meaningful interactions with their customers, communities, employees, and more.
🙌🏽 It's all about the team. You'll work with people from all over the world—55 nationalities and counting. A diverse group who value autonomy and end-to-end ownership of projects. You'll be given all the tools you need for continuous delivery and ongoing experimentation.
📖 We believe in open source. We're building Typeform on top of open-source projects—like Golang, React, NextJs, K8S, and Django—and we encourage you to contribute to the open source communities that interest you. You'll get a $15 donation credit for every hour you contribute to open source software, which you can donate to a charity of your choice.
👩🏽 🎓 You'll never stop learning. Our start-up days may be behind us, but we're no stuck-in-the-mud corporate buzzkill. There's always something happening, with opportunities to level up your skills while solving challenging problems. You'll be given responsibility and a chance to get involved in both tactics and strategy. And you'll have a structured career path, with $1000 per year to invest in your own development as you see fit.
🧪 Innovation isn't just a buzzword here.Okay, innovation is always a bit of a buzzword. But we're the real deal. Every quarter you can join a 2-week hackathon, where you can make your own project proposal or team up to work on somebody else's. You'll get to meet people from different teams, work on different tech stacks, and contribute to our product roadmap. These sessions often give birth to new product features, and even architectural change.
🗺️ We're remote first. It's not where you live that matters, it's where you're at—your skills, mindset, and attitude. We hire across the US and Europe, and you'll join a team that suits your time zone. You'll be made to feel at home from the first moment, thanks to our thoughtfully designed remote onboarding. And you'll get a $1000 one-off payment to kit out your home office, plus $120 per month to cover any extra expenses. Travel is hard right now, but when the world is back on its feet, feel free to stop by our San Francisco or Barcelona offices to say hi.
About the role As the most senior individual contributor, you will provide the technical direction, upskill fellow Engineers and continuously raise the bar. You will also be a key driver of the Engineering organisation's strategy, branding and innovation. This can vary from influencing Platform's team roadmap to finding opportunities to spread knowledge.
This is a high impactful role with the opportunity to shape Typeform's history as it's a key position to impact the company's most strategic initiatives!
Here's what you'll do:
Be accountable for 1 to 2 squad(s) technical vision, strategy and roadmap. This includes raising the technical bar by including toil reduction, technical debt, tooling, migrations.
Build multi-quarter target architectures together with internal and external stakeholders, including defining the contracts and boundaries with external teams
Significantly contribute to the company's technical strategy and roadmap.
Autonomously research, design, and implement solutions that are secure, scalable, resilient and easy to maintain reusing existing solutions where possible.
Identify and continuously improve production metrics that are impacting the teams and, internal and external, customers.
Own key interviews of the hiring process to ensure we attract and retain passionate team members
Represent Typeform on public forums related to your technical domain.
About youYou'll be a great fit if you:
Love to analyse a complex technical challenge in order to anticipate risks, technical gaps and potential issues.
Generate and implement breakthrough ideas.
Identify, set, and iterate towards audacious goals, assessing and taking risks, to drive the division forward in advancing the product.
Have the capacity to recognise quality, and the lack thereof, in the work of your team(s).
Have a passion for helping others grow through technical excellence.
You've got professional experience with modern BE development technologies and stacks.
Think you're a good fit? Hit apply—success might be just around the corner 😉
Today, more than 2.5M people from all over the world use Typeform. We celebrate the diversity of our customer base, and we want our employees to reflect those differences. At Typeform, we're committed to equal employment opportunity regardless of race, color, ancestry, religion, sex, national origin, sexual orientation, age, citizenship, marital status, disability, gender, gender identity or expression, or veteran status. We strive to be an equal opportunity workplace.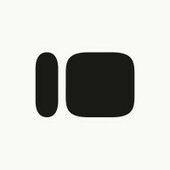 Saa S

Barcelona, Spain

200-500

2012
.
Other backend developer jobs that might interest you...