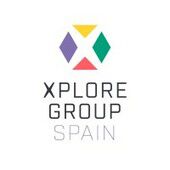 Front-end Developer

in

Valencia
Job Description
We are looking for someone who ...
as front-end developer likes everything related to the online and digital world,
has an eye for detail and you strive to translate a gripping design into efficient code,
is passionate about creating innovative online solutions,
HTML5, CSS3 and JavaScript are only a few of the things you love working with, maybe you've also played with Angular, Vue or React,
is a real team player,
understands that many hands make light work.
You preferably obtained a bachelor or a master's degree. Besides Spanish you also possess a good knowledge of English.
Furthermore, you are ...
In all of this you are customer oriented and you strive to get the job done,
Communication is essential as you are working together with clients and a team of developers, architects, analysts, project managers and other,
You enjoy taking initiative and have an eye for detail,
You are a clear communicator. You like working in team as well as individually,
You handle and think pro-actively,
Your passion matters – we know that we will always be better than yesterday so we really look for people who are on top of the latest technologies and trends,
You love being part of a team that's constantly pushing innovative ideas.
Some advantages
Why you should work for us
Competitive salary
Benefits program with restaurant tickets, transport tickets, kindergarden
Top private medical insurance paid by Xplore Group
Warm lunch on Thursdays, coffee, tea and fresh fruits in the office
Short working Fridays
Grow and keep track of technologies, get certified in Java, Spring, AWS
Work in an international environment talking English part of the day, occasional traveling to Belgium and the Netherlands
Who is Xplore Group?
Xplore Group is a fast growing company with Belgian roots and an open organizational structure.
We are an ecosystem of competence centres that are specialized in digital and IT profiles, services, and solutions. Each competence centre has its experts in a technology or solution. We connect people by creating technology that makes sense.
Innovation and entrepreneurship are central to each competence centre. We are not afraid to take on any challenge and daily respond to the latest market trends. Our promise is simple: We will never stop Xploring, it is our DNA.
With 9 locations in 3 different countries and more than 800 'Xplorers', we act as a regional and local partner for our customers.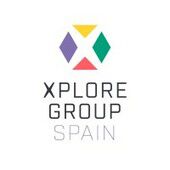 Consultancy

Valencia, Spain

1,000 - 5,000

2017
.
Other frontend developer jobs that might interest you...