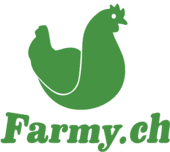 Data Science and Analysis

in

Barcelona
Job Description
YOUR WORK-LIFE OPPORTUNITY
As part of the Data Science Team you will play a key role in all aspects of the department, supporting the team, and providing data in order to enable all departments to make sound decisions within this time-limited paid internship term.
Possibility of a full-time position upon the end of the term.
Tasks
BE A PART OF A TEAM WHERE YOU WILL
Support Planning, Budgeting & Forecasting activities of the Company
Create and simplify tools and processes to enable decision making
Create and improve BI activities of the department
Recommend actions by analyzing and interpreting data and making comparative analyses
Have a meaningful impact on the company's bottom line
Requirements
Proven academic track record, strong business acumen, problem solver, data-driven with an analytical approach, proactive and autonomous, tech-savvy!
An ability to take any problem, deep-dive, reveal route cause, draft improvement solutions and communicate to stakeholders
An ability to summarize and present complex issues in a simple way
Coursework with/knowledge of SQL database systems, descriptive statistics and exploratory data analysis are strongly desirable
G Suite (Sheets) and Office Suite (Excel) knowledge
Strong verbal and written communication skills in English
Benefits
Experience with SQL and understanding of concepts of database structures and data querying
Use/write code (Python, Ruby) for automating data transformation, and loading
Compile and generate business-ready reports, statistics, timelines, tables, and graphs
Hands-on experience with the most popular framework for building web applications
Experience in working in an agile startup environment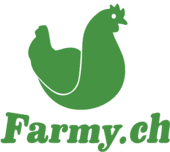 Ecommerce

Zurich, Switzerland

10-25 employees

2014
Farmy AG, is an established Swiss-based e-commerce company. We're the No. 1 in several nominations as reported by the Swiss e-Commerce Awards 2015 foundation. The job location is in Barcelona, Spain as this is where our software engineering team is working from in tight coordination with Farmy headquarters in Zurich.

Farmy develops and runs an organic and local food retail platform which connects customers with farmers' product supplies directly. When you place an order with Farmy, you get fresh food, which a day before was collected at the farmyard, right to your doorstep or your favorite cafe – a thing, no conventional retail chain can give you. Our customers love eating healthy and fresh food, and with over 2,000 products on sale in our catalog, we do try to satisfy their appetite with every update.

Our company is growing rapidly, after two successful years on the Swiss market, preparing for expansion and we're hiring.

The working environment will be a nice digital office space (just few minutes away from the beach!) with friendly people, delicious coffee and fine activity options around the place.



Other data engineer jobs that might interest you...