Farmy
3 jobs offer at Farmy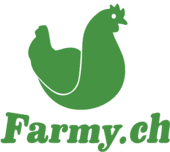 Ecommerce

Zurich, Switzerland

10-25 employees

2014
Farmy AG, is an established Swiss-based e-commerce company. We're the No. 1 in several nominations as reported by the Swiss e-Commerce Awards 2015 foundation. The job location is in Barcelona, Spain as this is where our software engineering team is working from in tight coordination with Farmy headquarters in Zurich.

Farmy develops and runs an organic and local food retail platform which connects customers with farmers' product supplies directly. When you place an order with Farmy, you get fresh food, which a day before was collected at the farmyard, right to your doorstep or your favorite cafe – a thing, no conventional retail chain can give you. Our customers love eating healthy and fresh food, and with over 2,000 products on sale in our catalog, we do try to satisfy their appetite with every update.

Our company is growing rapidly, after two successful years on the Swiss market, preparing for expansion and we're hiring.

The working environment will be a nice digital office space (just few minutes away from the beach!) with friendly people, delicious coffee and fine activity options around the place.



Tech Stack
HTML
JavaScript
Ruby on Rails
AngularJS
jQuery
Ruby
React
Gulp
Grunt
APIs RESTful
Farmy job offers in Barcelona