Filled
This offer is not available anymore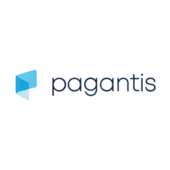 Data Engineer

in

Barcelona
Job Description
PAGANTIS is an established Spanish fintech company founded in 2011 which provides automated, friction-free 'buy now pay later' services to large and small merchants in Spain, Italy, and France.
The company has been recently acquired by Afterpay Touch Group (an Australian listed company with a market cap of AU$ 27 bn and global leading operations in the 'buy now pay later' industry) and is to serve as a platform for European expansion in the months to come.
We're on a mission to be the world's most-loved way to pay. We love connecting our customers with brands they love and empowering them to spend their money and buy what they want in a responsible way. We're all about building a high-performing team, where our teams come to work to be the best they can be. We are grounded in reality and work together to achieve the extraordinary.
It's a fast-paced business and that's the way we love it. We know that world-class talent is the only way to pave our future success, so come and work with some of the brightest minds and be part of the once in a lifetime ride.
With 8 million+ customers across 45,000+ merchants, Afterpay is the market leader in the fast-growing 'buy now, pay later' industry in Australia, UK, and the US. Afterpay pioneered this new way to pay with our digital platform and service revolutionizing the retail sector by allowing consumers to purchase life's little essentials and repay in installments without having to enter into a traditional loan or pay upfront fees and interest. Beyond that, we also offer innovative digital transaction services for major organizations in telecommunications, health, and convenience retail.
Relevant links and media:
https://www.clearpay.co.uk/

The Role
Pagantis is looking for a new member of the Data Engineering team. Within this role, you will be part of an international team that is in charge of Afterpay's Global Data Platform, which leverages analytics and is currently helping tens of stakeholders crunch over data from thousands of daily users across multiple countries.

What you will be doing:
Automating data ingestions, processing, and quality control mechanisms for our platform
Designing and building high-quality tables for our stakeholders
Taking ownership of overall platform status and performance
Staying tuned with the latest trends in the data space and sharing them with the rest of the team
Requirements
Minimum Qualifications

Have a solid knowledge of SQL and scripting languages (Python/Bash/Javascript, etc.)
Have a love for code, automation, and testing, and know how to use Git or other SCMs
Have hands-on experience with cloud providers (AWS/GCP/Azure, etc)
Are an eager to learn, a hard working person who loves teamwork

Preferred Qualifications

Have experience on the AWS data processing stack (S3, Redshift, Glue, EMR, etc.)
Have experience orchestrating jobs with Airflow or similar (Luigi/Dagster/Prefect, etc.)
Have designed the fact and dimension tables from an analytical database
Are all into ELT architectures and technologies from a modern data stack (Stitch/Fivetran, Redshift, dbt, Tableau)
Benefits
Private Health Insurance
Competitive economical package (flexible compensation plan)
Career Development Opportunities (constantly learning new technologies, and professionally grow)
Training Program
Extended Annual Holiday Leave
Flexible Working Hours (half-day on Fridays)
Gym
Fresh organic fruit, Coffee & Tea
Team Building Activities
Employee Referral System
English & Spanish classes
Friendly and supportive team
Great working environment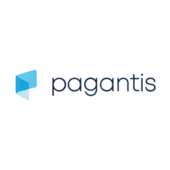 Fintech

Madrid, Spain

50-200

2011
.
Other data engineer jobs that might interest you...