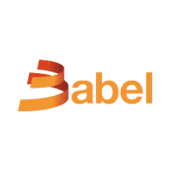 Data Engineer Senior

in

Barcelona
Job Description
At Babel we are working on the development of data availability solutions for exploitation and use on several fronts (visualisation, analytical platforms, etc.) This is why we are looking for experienced professionals with a passion for data to help us develop solutions in complex environments. We are looking to incorporate Senior Data Engineers with experience in generating and developing data intake, analysis and processing solutions for availability in big data environments, in both batch and streaming modalities.

You must have over 4 years of experience in this type of work and at least 6 years of professional experience in the IT field. Experience in Cloudera distribution development teams, although we also value experience in cloud environments (AWS and Azure, essentially)
Experience in languages such as Java, Scala or Python, and experience in NoSQL databases (Cassandra, HBase, Solr) or in Big data technologies such as Hadoop, Hive, Spark, Kafka. If you also have knowledge of data governance and have worked with agile (scrum) methodologies, there are great opportunities to develop your career in attractive, challenging projects in a different and unique company like Babel.
COME TO BABEL
What we offer
Young and dynamic work environment.
Transparent company with national and international growth.
Professional career and training accordingly.
Indefinite contract.
Flexibility measures
Innovative remuneration according to your professional profile.
Medical insurance and additionally, three options to choose from: life insurance, Netflix or Spotify.
Flexible package of on-demand social benefits.
Share in company profits.
COME TO BABEL
Come meet us!
At BABEL we promote a work environment based on respect for our professionals, professional development and the promotion of equal opportunities without any discrimination based on gender.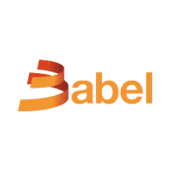 Consultancy

Madrid, Spain

1,000-5,000

2003
.
Other data engineer jobs that might interest you...