Filled
This offer is not available anymore
Job Description
Location Spain, Barcelona, Sant Cugat del Vallès

Who we are
At Roche, 98,000 people across 100 countries are pushing back the frontiers of healthcare. Working together, we've become one of the world's leading research-focused healthcare groups. Our success is built on innovation, curiosity and diversity.
Roche is an equal opportunity employer.
Job Purpose:
As a Big Data engineer, you do more than just ingesting data in the Datalake. You design the Big Data architecture to implement the Data and Open Platform strategy and ensure the implementation of it according to the compliance and quality standards of Roche Diabetes Care.
As a Big Data engineer, you work with Data Scientists, Data Analysts, Product Managers to support their data and tools needs.
As a Big Data Engineer, you will ensure the data is properly governed following the FAIR principles
As a Big Data engineer, you serve as an big data expert for your partners, to help them make better decisions based in data and helping RDC to become a data-driven organization.
Key Accountabilities:
Build and maintain the Roche Diabetes Care Big Data platform ensuring the FAIR principles are achieved and a sustainable and organic growth of the platform.
Lead a team that will build scalable data pipelines to integrate and model datasets from different sources
Manage the datalake and data warehouse plans ensuring the data protection regulations.
Help to build decisions based in data, providing the tools and data to implement algorithms and insights
Maintain and Implement the Data Governance & Quality Framework for ensuring control of data
Define and implement a Data Governance & Quality Operating Model that defines the roles & responsibilities, governance boards, and governance processes
Work with data infrastructure to triage infra issues and drive to resolution
Collaborate with cross-functional stakeholders to understand their business needs.
Enforce a data driven culture throughout the team and to lead data science projects that will have impact throughout the organization
Manage operational relationship with third party suppliers and consultants
Key skills and Experience:
Minimum qualifications:
BS degree Computer Science or related field
7+ years relevant experience
4+ years experience building Data Platforms, Datalakes and Business Intelligence solutions
2+ years of Programming or scripting experience (Python, Scala, PHP...)
2+ years experience implementing large scale ETL architecture, supporting multiple data sources (internal and external) and multiple use cases (product analytics, marketing, statistical modeling, executive dashboards).
Experience in SQL, Relational, MPP and NoSQL databases
Experience in AWS Cloud
Experience in Tableau, Qlik or PowerBI tools.
Experience in data governance, data catalogs and data quality frameworks
Experience managing globally distributed teams and 3rd party relationships
Independent judgment and decision-making ability
Good communication skills and excellent team collaboration
Strong sense of ownership, urgency and drive
Preferred qualifications or experience:
MS in Computer Science or related field.
2+ years relevant experience working either in Map Reduce or an MPP system
Experience in project management
Experience as product owner
Experience in Java and experience in scripting languages (Python, Perl, AWK)
Experience in Data Science projects
Experience in Healthcare IT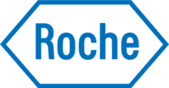 Healthcare

Public

Basel

100.000

1896
Our commitment

For more than 40 years. Roche Diabetes Care is pioneering innovative diabetes technologies and services. Being a global leader in integrated diabetes management, more than 5,000 employees in over 100 markets worldwide aim every day to help people with diabetes and those at risk to experience true relief from the daily therapy routines. We are dedicated to advancing how care is being provided and to achieve this, we collaborate with caregivers healthcare providers and payers worldwide to drive optimal management of this complex condition and contribute to building sustainable care structures.

Personalized diabetes management

At Roche Diabetes Care we believe that a collaborative, integrated and personalized approach is needed to determine the optimal therapy for each person with diabetes or at risk of developing the disease. It is equally important for us to spark lifestyle changes, encourage motivation and determine opportunities that will enable patients to reach the individual health goals by spending more time in range.

Under the brand Accu-Chek and in collaboration with partners. Roche Diabetes Care creates value by providing integrated solutions to monitor glucose levels, deliver insulin and track as well as contextualize relevant data points to contribute to a successful therapy. By establishing an open ecosystem, connecting devices and digital solutions, Roche Diabetes Care will help to enable personalized diabetes management which will thus help improve therapy outcomes.

By driving digital health in an open ecosystem and offering integrated diabetes management solutions and services, we are aiming to shape the way diabetes care is being provided now and in the future.


Other data engineer jobs that might interest you...