Roche
2 jobs offer at Roche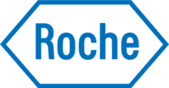 Healthcare

Public

Basel

100.000

1896
Our commitment

For more than 40 years. Roche Diabetes Care is pioneering innovative diabetes technologies and services. Being a global leader in integrated diabetes management, more than 5,000 employees in over 100 markets worldwide aim every day to help people with diabetes and those at risk to experience true relief from the daily therapy routines. We are dedicated to advancing how care is being provided and to achieve this, we collaborate with caregivers healthcare providers and payers worldwide to drive optimal management of this complex condition and contribute to building sustainable care structures.

Personalized diabetes management

At Roche Diabetes Care we believe that a collaborative, integrated and personalized approach is needed to determine the optimal therapy for each person with diabetes or at risk of developing the disease. It is equally important for us to spark lifestyle changes, encourage motivation and determine opportunities that will enable patients to reach the individual health goals by spending more time in range.

Under the brand Accu-Chek and in collaboration with partners. Roche Diabetes Care creates value by providing integrated solutions to monitor glucose levels, deliver insulin and track as well as contextualize relevant data points to contribute to a successful therapy. By establishing an open ecosystem, connecting devices and digital solutions, Roche Diabetes Care will help to enable personalized diabetes management which will thus help improve therapy outcomes.

By driving digital health in an open ecosystem and offering integrated diabetes management solutions and services, we are aiming to shape the way diabetes care is being provided now and in the future.


Tech Stack
AWS
Python
Kubernetes
Ansible
Azure
Java
Jenkins
Scrum
DevOps
Terraform
Roche job offers in Barcelona