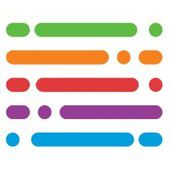 UI/UX/Product Designer

in

Barcelona
Job Description
Our Product team is looking for a strong user experience designer who is driven to understand our customers and create great product experiences for them. The ideal candidate has substantial experience designing UI/UX for modern web applications.
Job description
As the lead product designer, you will have the opportunity to make your mark on the Nextflow Tower product.
You will be responsible for designing appropriate UX solutions that solve for multiple criteria including user, business and technology perspectives. You must articulate complex visions through simple, elegant means. Collaboration and compromise are needed to ensure end solutions meet all requirements. You will work to deliver detailed UX design specifications to the engineering team, acknowledging but pushing technical feasibility.
Responsibilities
Gather UX requirements internally and externally.
Lead the UI design of the product.
Help guide product direction, influencing as needed
Interface with engineering, product and management teams.
Synthesize, prioritize and document key customer requirements per segment.
Understand product usage, analyze usage patterns and develop processes for applying metrics to UI design decisions.
Maintain an awareness of relevant market landscapes, competitors and business models.
You will work closely with the product and engineering teams to build the product, and coordinate with various internal stakeholders to ensure product success.
Drive and execute strategic goals working and motivating the engineering, marketing and other teams to build products that delight users
Gather and prioritize product requirements through customer feedback, input from field organizations, and industry stakeholders
Define product solutions meeting the customer requirements and working closely with UX and Engineering to drive those solutions through development, testing, deployment, and customer validation in an agile environment
Coordinate the planning, scheduling, budgeting, execution, and delivery of software
Determining and overseeing consistent testing, evaluation, and troubleshooting of Nextflow Tower product features in all stages of completion
Drive product launches and releases including clearly communicating product capabilities and features to support marketing, sales, and science teams
Contribute to the product-area strategy, roadmap, positioning, and pricing
Interface and partner with all levels of the Seqera Labs business
Qualifications
Minimum of a BA/BS in a related discipline and 3 years relevant work experience
Relevant experience and portfolio are required
Familiar and comfortable designing multiple simultaneous projects quickly and collaboratively within an agile process.
Ability to work well with software engineers and technical subject matter
Critical thinking strength, orientation to structure, tenacious attention to detail
Thorough understanding of the software development and release process
Experience designing in Figma
Strong grasp of modern Web UX: Familiarity with HTML/CSS/JavaScript and frameworks such as Bootstrap
Ability to code html/css is a bonus, but not required.
Proficiency learning a complex domain and new vocabulary quickly
Excellent communication, writing and organizational skills
Self-motivated, proactive, strategic, creative, confident, and open-minded
Benefits
Join the talented international team working from our beautiful Barcelona offices - 200m from the beach in Poblenou. We offer a highly competitive salary package, attractive employee equity and a high degree of autonomy. Most importantly we provide a genuinely fun, inclusive and challenging environment that will allow you to grow while making a difference to human health.
About us
Seqera Labs is working to deliver the most seamless experience for data analysis pipelines at scale. We created Nextflow in 2014, a widely adopted open-source software framework for the development of scientific workflows. Seqera was founded in 2018 to build on the Nextflow mission of providing the next generation of deployment solutions for massively scalable data pipelines across clusters and clouds. In mid-2020 the company received backing from Europe's leading VC firms to grow the vision and expand the team.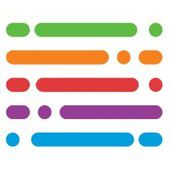 Data Analysis

Barcelona, Spain

11-50

2018
.
Other ui/ux designer jobs that might interest you...