Filled
This offer is not available anymore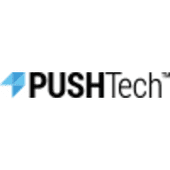 UI/UX Designer

in

Barcelona

or Remote
Job Description
Jobs Summary
PUSHTech is seeking a star UI/UX Designer. Your role will be to create a compelling, intuitive, and visually stunning user experience for PUSHTech Mobile Marketing Cloud. Your daily duties will include building wireframes, interaction flows, mockups, demos, and prototypes. You will design for a variety of platforms, including web browsers, tablets, and smartphones. You will learn the workflows associated with the use of our software.
Required Skills and Experience:
7+ years as a UX, UI, or interaction design.
Strong knowledge of user-centered design methodologies and usability principles.
A portfolio of usable, beautiful web apps that demonstrate user-centered design.
Ability to design layout/UI storyboards and process flow charts.
Ability to create wireframes, demos and mockups.
Ability to annotate designs and UI for development.
Good team player, but also be organized and independent.
Ability to understand technical implementations and limitations.
The ability to scope design initiatives accurately and prioritize work items appropriately.
Ability to understand technical implementations and limitations.
Excellent English written and verbal communication skills.
Desired Skills and Experience:
Knowledge of capabilities and limitations of technologies such as HTML, JavaScript and CSS (some front-end development experience with these technologies is a plus).
The ability to prototype in HTML/CSS, JavaScript.
Bachelor's degree in design, human-computer interaction (HCI) or equivalent experience.
The ability to turn around rigorous wireframes and mockups quickly in an iterative environment.
A general understanding of how design impacts development; a knack for constructing dynamic, interactive designs that are technically feasible and prudent.
Understanding of mobile environments and basic systems of SaaS.
Experience in Contextual Inquiry for UI design is a plus.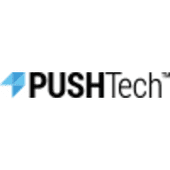 Ad Tech

Barcelona, Spain

50-200

2014
Push Tech company page is empty
Add a description and pictures to attract more candidates and boost your employer branding.
Other ui/ux designer jobs that might interest you...