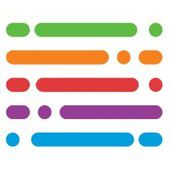 Technical Writer

in

Barcelona
Job Description
Do you want to make meaningful contributions and grow your career at a company with a greater purpose? Join Seqera Labs as a technical documentation expert.
Our engineering team seeks a curious person to support the drive of the technical documentation projects. You'll be the first Technical Writer on a top-notch team with an inspiring mission. You will have ownership of API documentation, manuals, release notes, wikis, blogs and such.
If you're passionate about new challenges, and are excited to create world-leading technical documentation, then this is the role for you.
About the role
At Seqera we strongly believe documentation is a key element of our products. It's not merely something that must be done. Solid documentation, and documentation processes, are at the core of the way we work and the value we deliver to our customers.
We need to make sure we write spot-on documentation, which is easy to read and thorough to support our clients during the entire customer experience.
Your mission will be:
Own the documentation and be in charge of communicating all updates and new information to the various stakeholders (e.g support team) while maintaining a continuous flow of communication with the engineering team.
Help put together a documentation strategy with the engineering team.
Model and write content (User Guides, Online Help, FAQs, Release Notes).
Create user-friendly UX copy to guide the user through the product.
Use your knowledge to creatively and easily explain the concepts around the various customer queries that arise.
Be a proficient writer by making a good use of grammar and adapting to the tone of voice of the product; be concise and clear.
Implement best practices and document processes.
Facilitate collaborative and inter-team work, while optimizing processes with automation whenever possible.
Benchmark technical writing and evaluate what other vendors in our industry are doing to get inspired and apply improvements to our documentation.
About you. We are looking for someone with:
3+ years of experience as a Technical Writer or similar role within software documentation, creating different types of content such as technical reports, user manuals, procedures, case studies, tutorials, guides, etc.
Experience documenting SDKs, APIs, and similar tools.
Experience using various tools like Notion, Github, draw.io and semantic markup.
Excellent command of the English language (native speaker equivalent) and be a strong, clear communicator.
Demonstrated understanding of information architecture concepts and how to apply them.
Ability to work cross-functionally to understand the features from their conception, accompany their implementation, and educate users and colleagues about new developments.
Experience with openapi/swagger specifications.
Proficiency in lightweight markup, and Git.
Nice to have:
Understanding of cloud and distributed data infrastructure.
Experience in producing microcopy for digital product teams or SAAS companies, as well as writing and editing microcopy in digital platforms or products: apps, web, blog, digital products, etc.
Experience in structuring documentation sets and planning workload distribution according to an agile methodology.
Basic SQL proficiency and understanding of relational databases.
Ideally a technology or bachelor's degree, and technical writing or UX writing-related training or certification.
Your unique set of skills:
Great interpersonal and communication skills.
Critical thinker and problem-solving skills.
An eye for detail and well-organized.
Creativity & curiosity to learn how our product works inside out and be able to explain complex concepts in a simple way that our users can understand.
Adapt quickly to changes in objectives and environment.
Proven project management skills. Team player attitude, proactivity, and open mindset.
Why join us?
By learning from and with each other, we ensure our ability to drive innovation and make better decisions toward our mission. Most importantly, our culture provides a genuinely fun, inclusive, and challenging environment that will allow you to grow while making a huge difference in human health and beyond.
What will you find working at Seqera Labs?
- Flexible work hours, and remote-friendly culture.
- International working environment with more than 10 nationalities.
- Passionate & talented team.
- Continuous skills development, including budget for training.
- Team retreats and bonding activities.
- A culture where your opinion is valued and your decisions have a real impact on the industry.
- Excitement of a fast-growing startup in a constantly changing environment.
- Great benefits, including private health insurance, mental health app subscription (Oliva), employee equity, and more to come.
About Seqera
At Seqera Labs we develop software that simplifies complex data analysis pipelines. These pipelines are used for the analysis of data like DNA sequences and fMRI in applications spanning research, agritech and the clinic. Our software enables scientists to create and securely deploy their data applications in the cloud or on traditional high-performance computing infrastructure.
We are the leading provider of open source workflow orchestration software: Nextflow. We connect data pipelines, cloud infrastructure and enable collaboration across life sciences, healthcare, imaging and machine learning. Nextflow is used by thousands of organizations of all sizes—from startups to large enterprises— to manage their data analysis and get results fast.
From personalized immunogenic vaccines to sequencing-based diagnostics, Seqera's customers are performing the most critical work on this planet. We believe in a future where scientific applications and massive datasets join forces to deliver incredible outcomes.
You should know
Seqera Labs is proud to be an equal opportunity employer. However you identify or whatever your journey to this point, we welcome all candidates to apply for the position that inspires them. Come join us and help us build a global company that everyone is proud to be part of.
As we scale, we constantly improve our in-office and WFH environments and learn to help everyone have the best setup for our company's success and your personal development, while always keeping the human touch in every aspect of our lives.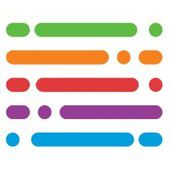 Data Analysis

Barcelona, Spain

11-50

2018
.
Other jobs that might interest you...