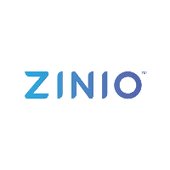 Technical Project Manager

in

Barcelona
Job Description
The Technical Project Manager (TPM) is responsible for planning, leading, organizing projects to achieve a high level of performance and quality in delivering agile projects that provide exceptional business value to users. The TPM may be responsible for managing several concurrent high visibility projects using agile methods in a fast-paced environment that may cross multiple business divisions. You will act as a TPM for one or several partners, providing a Roadmap, aligning priorities and working close with the Product Owners to define items.
In situations that require a hybrid Agile approach, you will use good judgment and skill to develop a project management approach that is suitable for planning and managing the effort to achieve the project goals within designated project constraints.
At an enterprise level, you will lead and manage large, complex enterprise-level projects consisting of multiple Agile teams and/or requiring integration with other activities outside the scope of the Agile teams.
The TPM will be expected to use a high level of knowledge and experience in blending traditional project management principles and practices with an Agile development approach in the right proportions to fit large, complex, mission-critical, enterprise-level projects and with the appropriate level of planning and provide the right balance of agility and predictability.
We're an ambitious bunch and need someone experienced in project management to join our growing product & engineering team.
If you're up to the challenge of solving real-world problems for big-name clients in an exciting environment, we've got a great opportunity for you.
Key responsibilities:
● Project Planning and Management:
○ Engages client to create Project Delivery Plan.
○ Responsible for managing project delivery/expectations.
○ Define project scope and schedule while focusing on regular and timely delivery of value.
○ Manage the clients requirements and expectations responding with plans, MVP/MVS (Minimum Viable Product/Solution) oriented, in the complex nature of software development projects.
○ Coordinate Teams.
○ Agree with clients the milestones in agreement with the Product Owners and the estimations coming from the teams.
○ Responsible for ongoing project development.
○ Organize and lead project status and working meetings.
○ Monitoring the project based on the indicators coming from the Scrum Teams.
○ Prepare and distribute progress reports.
○ Manage risks and issues.
○ Correct deviations from plans.
○ Perform delivery planning for assigned projects.
● Product Owner Support:
○ Support the Product Owner in managing customer expectations for project deliverables, managing stakeholder communications, and helping to implement an effective system of project governance.
○ Keep Active and close communication and collaboration with the Product Owner and the Tech Leads as a key factor in the project with an Agile team-centric approach.
○ Collaborate with the Product Owners and be able to attend their questions in short time.
● Agile Process Management and Improvement:
○ Define and manage a well-defined project management process and champion ongoing process improvement initiatives to implement best practices for Agile Project Management.
○ Cultivating the Agile values and the team's collaboration.
○ Collaborating with the Agile Lead.
○ Embrace Iterative Value Driven Development.
● Teams Coordination:
○ Assist in team coordination while holding teams accountable for their commitments, removing roadblocks to their work; leveraging organizational resources to improve capacity for project work.
Qualifications:
● Bachelor's Degree or higher preferred.
● Prior experience with SCRUM/Agile methodologies with enterprise-level application development projects. PMI-ACP, PSPO, CSPO, PSM or CSM, certification will be appreciated.
● Balanced business/technical background:
○ Sufficient level of technical background to provide highly-credible leadership to development projects and to be able to accurately and objectively evaluate complex project risks and issues.
○ Ability to collaborate with Customers, Product Owners and Tech Leads and develop strategies and solutions of high business value.
Key requirements:
● Expert knowledge of both Agile and traditional Project Management principles and practices and the ability to blend them together in the right proportions to fit a project and business environment.
● Understanding of software development life cycle models.
● A proven track record of successfully implementing software or web development projects using Agile methodologies including 5+ years of experience as a Project Manager managing complex projects in a high-tech development environment with multi-function teams.
● Project Management skills: Strong analytical, planning, and organizational skills with an ability to manage competing demands. Strong knowledge and understanding of business needs with the ability to establish/maintain high level of customer trust and confidence. Proven ability to lead software development projects and ensure objectives, goals, and commitments are met. Creative approach to problem-solving with the ability to focus on details while maintaining the "big picture" view.
● Domain Skills: Experience in Software projects. Works with just enough anticipation in adaptive environments; Has Business and Domain expertise. Passion to create worldwide first class products.
● People Skills: Strong interpersonal skills including collaborating, and team building. Has good relationship with stakeholders; Is a negotiator/consensus builder; Motivates the Teams explaining the project vision; Experience working in a team-oriented, collaborative environment.
● Decision Making: Is empowered to make decisions; Is willing to make hard decisions; Is decisive; Takes an economic view to balance project tasks. Leader able to make influence in stakeholders decision.
● Accountability: Accepts responsibility for the projects as well as being committed to them and available to customer.
● Communication: Is a good communicator. Excellent written and verbal communications skills. Experience interacting with both business and IT individuals at all levels including the executive level.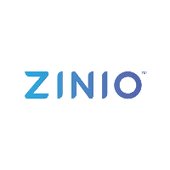 Saa S

New York, NY, USA

200-500

2001
.
Other project manager jobs that might interest you...