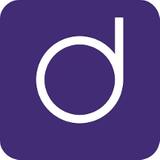 Team Expert (M/F/NB)

in

Barcelona
Job Description
Tu as déjà réservé un hôtel en ligne ? Alors tu as sûrement déjà utilisé D-EDGE sans le savoir.
Chaque jour, nous aidons + de 17,000 hôtels dans le monde à développer leur visibilité et leurs ventes en ligne à travers une gamme de solutions SaaS et marketing digital.
Parmi les 480 D-EDGERS, l'équipe R&D compte une centaine de passionnés qui réinventent la réservation d'hôtel, pour le voyageur comme pour l'hôtelier.
Filiale du groupe Accor, D-EDGE simplifie la vie des hôtels indépendants comme des chaînes hôtelières.
Job Description
MISSION:
In a context of fast growth, you are in charge of helping technical teams to solve most difficult problems and mentoring developers. You're part of a team whose scope covers one or multiple products of the D-EDGE Product Family.
Technical Expertise
Participate in the development, as well as in the improvement of critical components of the D-EDGE products.
Identify technical risks and bottlenecks and initiate projects to solve them.
Participate in the design of software architecture and technical choices.
Actively participate in design and grooming meetings for the projects you follow by challenging solutions and deepening thinking.
Ensure the proper documentation is written and maintained, including experiment reports and architecture overview.
Maintain the right balance between technical innovation and the need for mature solutions.
Quality and performance
Ensure high standards in development and quality are met and consistent.
Ensure that technical choices made by the team are consistent with the general architecture principles, mature, and will be maintainable in the long term.
Ensure that the technical debt is managed and under control.
Innovation & tech community
Improve the processes and tooling established by the Team to ensure a streamlined, high quality code delivery.
Initiate technical discussions in your field of expertise, propose improvements and experiments.
Collaborate with other Experts to improve the ability of teams to solve complex issues involving complementary skills.
Continuously deepen your expertise by participating in external events, and share this knowledge with your teammates.
Initiate and evaluate technical experiments and innovation.
Mentor and train your teammates to help them learn and grow.
WHAT WE ARE LOOKING FOR:
You have 10+ years of experience in engineering in a SAAS environment and production management.
You have a strong knowledge of the Microsoft technologies and frameworks used by the teams and have a recognized field of expertise.
You have a strong technical background and have the ability to work closely with your teammates, understand technical requirements, choices, and architectures.
You have the ability to analyze, understand and design software architectures with security, reliability and performance objectives in mind.
You are familiar with the project and software engineering past and present popular methodologies: SCRUM, KANBAN.
You are a problem solver, with the ability to go deep into details whenever necessary.
You are able to collaborate closely with technical stakeholders, explain your choices, argue and convince.
You are able to mentor and train your teammates, and allow them to improve their technical knowledge and impact.
You are fluent English - Mandatory
WHAT WE OFFER:
Attractive salary according to your profile
D-Edge is Remote Friendly - 2 days in the office
Meal Allowance (10€/day)
Healy insurance at company cost
Accor Employee Card : Discount on hotel bookings
Individual access to the Udemy e-learning platform (more than 100,000 online courses)
Recruitment Process
RECRUITMENT PROCESS:
Telephone interview with Talent Acquisition Manager
First interview with Engineering Team Lead
Online Technical Test
Second interview with Technical Experts.

Third interview with team members
... and welcome to D-EDGE ! :)
Please be aware that we will be asking for work references.
*D-EDGE is an equal opportunity employer. We do not discriminate based on : race, color, ethnicity, ancestry, national origin, religion, sex, gender, gender identity, gender expression, sexual orientation, age, disability, veteran status, genetic information, marital status or any legally protected status. *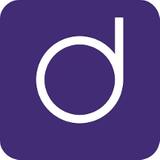 Hospitality

Paris, France

200 - 500

2019
.
Other software engineer jobs that might interest you...