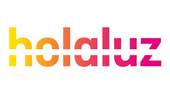 Talent Acquisition Partner (Tech)

in

Barcelona
Job Description
We are Holaluz and we were born to change the world.
You and the planet are what moves us to be who we are and to do what we do. In this video Carlota Pi, one of the three founders of Holaluz, tells you more about it.
Our desire to do things differently has brought us to lead the transformation of the energy sector. Because:
We only sell 100% renewable electricity.
Thanks to leveraging the use of technology, we offer you personalized products and rates that allow you to save money.
We put you at the center of all our decisions
There's more of us wanting to change things. At Holaluz we want to turn every square meter of the roofs into inexhaustible sources of renewable energy for more than 40 million people and at no cost to you.
So that no matter where you live, whether or not you have your own roof,… you can be part of the change just by joining Holaluz's 100% green energy.
All the energy we need is up there. It is ours, it is clean and it is inexhaustible.
Can you help us connecting people to 100% green energy💡💚?
So... are you as passionate about helping teams as you are about moving to a greener world? We're looking for someone to join our People team and help the rest of the tech team throughout their journey.
Your challenge
We are looking for a people-centric tech recruiter to manage our full-cycle recruiting journey and take candidate experience to the next level in a green tech company. Our maxim is "we don't expect you to do the right thing, we expect you to do the brave thing".
Who we are
We are a 16 people team, organized by roles but working in a very collaborative environment. You will be part of the talent team, helping us build a strong employer brand and ensure we provide a positive candidate experience.
"We are not looking for the best talent, we are just looking for the greatest people."
What do we have
We have a focus on candidates and employee experience, that is why we are always looking for the best tools and defining best practices. In recruiting we use Workable as our ATS, we have defined a candidate journey with a focus on transparency and continuous feedback, we have partnership agreements with the most innovative initiatives (from recruitment to brand strategy), but we still have a lot to do, a lot to improve, let's do it together!
What will you do
Recruiter responsibilities include identifying current and future hiring needs, advertising job openings online, managing hiring processes and designing employee referral programs. Ultimately, you will help us build a strong employer brand and ensure we provide a positive candidate experience. Your role, also, involves performing tasks with a focus to grow our company's talent pipeline and improve our sourcing tactics in order to develop a long term talent community.
Day to day life
Collaborate and define with hiring managers retro-calendars according to Holaluz hiring process and workflow (from writing job ads for current openings to define offers).
Define best hiring strategy for each open position, (from advertise job openings on careers pages, job boards and social networks (e.g. LinkedIn) to source candidates through online channels (e.g. professional networks and portfolio sites).
Implement and follow-up employee referral programs.
Source the greatest people through the best channels (e.g. professional networks and portfolio sites).
Screen and interview candidates during various hiring stages, including video call first-round, and second-round interviews with managers; and answer candidates' queries regarding the application process.
Create and manage ATS reports and internal KPIs, to follow up, proactively react and help to reach our hiring objectives.
Evaluate candidates based on their interview, values fit and assignment performance.
Provide interview feedback, when necessary and appropriate, taking into account our values and the teams' criteria.
Participate in events, meetups and job fairs to promote employer branding and boost our hiring efforts.
Help new hires onboard.
Support other functions as assigned.
In 30 days
You'll feel comfortable talking about Holaluz and our day-to-day operations to candidates (some of them might be experts in the energy sector). You'll be familiar with current processes, needs, and particular roles. We expect you to also set your development plan so your career path is unstoppable. You'll be part of the People team ritual meetings and internal processes.
In 60 days
You'll have become a partner for hiring managers. Fully familiar with our environment, you will be contributing to the strategy of our area. You'll have attended a couple of hiring/employer branding-related events and even be able to throw some ideas and food for thought on this area to the teams that are receptive to this kind of action. You'll be following-up on hiring metrics and suggest some tweaks and improvements in order to increase our results (qualitative or quantitative)
In 90 days
You'll have successfully filled at least your first position (probably more!). You'll be the point of contact for some of our external partners, and provide insights so we can continue strengthening our collaboration even further. Likewise, you'll be proactively reaching out to new potential partners so that we can continue growing our talent pipeline and experience. You'll be planning and coordinating, together with a team or speaker, an event with the aim of pushing more visibility of Holaluz in the market, boosting our hiring pipeline and becoming a reference in the HR sector.
Where?
Another way of #KeepRowing is to row all together in perfect synchronization and towards a common goal, and what better place to do it than in our offices in Barcelona just 200 meters away from the sea 🌊. This exceptional location next to the beach is perfect for taking a break with a dip and putting another of our #HaveFun values into practice.
Requirements
Proven work experience (1 to 3 years) as an Internal Recruiter, Recruiter or similar role within the tech/digital markets.
Experience in recruiting tech roles in the startup environment.
Solid understanding of full-cycle recruiting.
Experience using various interview formats.
Knowledge of human resources processes and best practices.
Strong ability in using MS Office communication and interpersonal skills.
Ability to handle data with confidentiality.
Good organizational and time management skills.
What we offer

Another value that characterizes us at Holaluz is #EsPosible ("It's Possible). For this reason, we offer a series of measures so that you can develop 360º achieving everything you can propose, both personally and professionally. In line with this, we think that the most powerful energy comes from people, so #AlwaysPeopleFirst is part of our DNA, hence, you will have the opportunity to:
Join the first European electricity company with a B Corp Certificate (companies that innovate to maximize their positive impact on employees, the community where they serve and the environment).
Certified Baby Friendly Company. Equal parental leave (equaling paternal leave to maternal leave). Nursery to help integrate life and work for new parents. "Casals" (summer camps in summer but also in other holidays) those weeks of the year when combining children's vacations and work becomes a little more complicated.
Join a company where people come first, with an unbeatable work environment and great talent where we trully live our values.
Unlimited professional development in an exciting company and a team fostering and facing together constant challenges.
Our own library, with very diverse content.
Being part of a goal and results-oriented company. We apply agile methodologies and the scaling philosophy to everything we do.
English and Catalan lessons in the office.
Subscription-based gym with a reduced price, including yoga and crossfit classes in the office. Mens sana in corpore sano!
Reduced price in a private health insurance
Flexible Compensation Scheme on kindergarten, transportation and food with Cobee
Flexible working hours and the possibility of remote work on a regular basis, as a result of our mentality for responsibility and autonomy, and betting on self-management of team time.
Referral bonus, if you bring people as talented as you.
Organic fruit every day.
The opportunity to contribute to the growth of a company that wants to change the world.
Compensation plan in shares.
Competitive sustainable mobility rate with eCooltra for Holaluz. They are electric bikes and motorcycles, to be able to reach the office in an agile and economical way, in an individual and ecological transport.
Competitive Wifi rate with Unique.
"We celebrate diversity in the world and we want our team to reflect this in an inclusive way. At Holaluz, we are committed to equal employment opportunities regardless of race, religion, sex, national origin, sexual orientation, age, marital status, disability, gender, gender identity or expression. Additionally, we strive to empower women in the workplace. "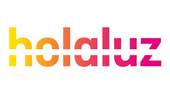 Energy

Private

Barcelona, Spain

200-500

2010
Queremos liderar la transición energética, porque la energía verde no es una opción: es la solución. ¿Nos acompañas?
Te damos la bienvenida a la eléctrica donde siempre hay otra manera de ver las cosas. Por eso tomamos decisiones siempre poniéndote a ti por delante. Porque si no es bueno para ti, no lo es para Holaluz
Nuestro propósito es simple: crear un mundo movido 100% por energía de origen renovable. Lo hacemos conectando las personas a la energía verde.
Other jobs that might interest you...