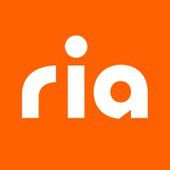 Systems Engineer

in

Madrid
Job Description
Responsible for the effective design, provisioning, installation/configuration, hardware, and application software related to Core/Production systems infrastructure. Participates in technical research, development and design to enable continued innovation and automation within systems infrastructure. Ensures that system hardware, storage, operating systems, software systems, virtualization systems and related procedures adhere to organizational policies and procedures.


Responsibilities
Engineering and design of solutions for various projects and operational needs, some of which are listed below.
Automation via scripting and coding
Implement, design and operate virtualization and hyper-converged solutions like VMware vSphere and vSAN
Configuration of servers, software and storage in accordance with industry standards
Active Directory design and implementation
Storage Area Networks design and implementation
Windows Server Clustering design and implementation (A/P and AAG clustering)
SQL Server configuration and troubleshooting
Data Protection design and implementation
Rack mounted servers and blade systems configuration
Develop, maintain and document installation and configuration procedures.
Identify approaches that can leverage current resources.
Verifying the integrity and availability of all hardware, server resources, systems and key processes
Provide senior level support per request from various constituencies. Investigate and troubleshoot issues.
Repair and recover hardware or application failures.
Deep dive root cause analysis and troubleshooting of all systems
Provides occasional guidance to support technicians and systems administrators.
Functions as a lead worker doing the work like those in the work unit; responsibility for training, instruction, setting the work pace, and possibly evaluating performance.
Fluent in English and Spanish with ability to interpret, discuss and dispense information with others that involves terminology or concepts not familiar to many people; regularly provide advice and recommend actions involving rather complex issues.
Qualifications
Bachelor's degree in computer science or a similar field for support management roles and/or IT Certications on ITIL, Project Management, Cisco Certified Network Associate (CCNA), Microsoft Certified Solutions Expert (MCSE), HDI Support Center Team Lead or similar experience
At least 5 years' experience in systems administration.
Extensive Fiber Channel and iSCSI storage experience.
Great problem solving and decision-making skills with ability to resolve issues on their own or with minimal help.
Systems design/architecture at all layers.
Datacenter availability and Disaster Recovery strategies
Ability to work in a fast-paced high-pressure environment
Scripting in Powershell, Python, and Ruby experience is a plus
Extensive Fiber Channel and iSCSI storage experience.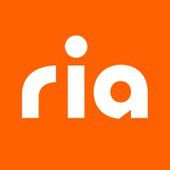 Fin Tech

Buena Park, CA, USA

1,000-5,000

1987
.
Other devops jobs that might interest you...