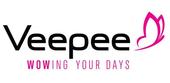 SRE / DevOps

in

Barcelona
Job Description
The vente-privee group has consolidated its various European brands, together made up of 6000 employees, under one unified conglomerate: Veepee. This coalescence marks a new chapter in its European history.
With Privalia, vente-exclusive, Designer & Friends, Zlotewyprzedaze, Eboutic and vente-privee, Veepee achieved a 3.7 billion Euro turnover as of 2018. Present in 14 countries now, Veepee is taking a leading role in the European digital commerce landscape.
Our 6000 employees have chosen a job at Veepee to spice up their daily lives! Our teams implement new technologies to fuel our strategies, offering our customers the best possible experience.
Are you eager to learn? Veepee offers you a variety of trades to develop your career, enabling you to renew your skills constantly. Tech, logistics, sales, marketing, sales production: join us on an exciting, digital-centered journey.
In 2018 we launched <vpTech/> - the IT community of Veepee. Our teams are widely distributed within the offices in Paris, Lyon, Nantes, Nice, Barcelona, Brussels, Warsaw, Amsterdam and Tel-Aviv.
Being an SRE in means to be a part of transversal SRE community and at the same time integrate one of the agile product teams. You will ensure the system's reliability and scalability by applying DevOps practices and share knowledge within the SRE community.
Responsabilities
Implementing tools and processes for deployment and industrialization (CI/CD, blue/green, canary, rollback, etc.)
Automating provisioning of a resilient infrastructure that meets the needs of products
Working with development teams to facilitate regular releases
Maintaining services in operational conditions, analyze and resolve performance and scalability anomalies (load tests) of current and historical deployments
Supervising the application portfolio in collaboration with the Monitoring Operations Center (MOC), manage access and security
Participating in the evolution of the payment platform and futur migration (from on premise to GCP)
Being the evangelist of DevOps' good practices and participate in the construction of a true transversal SRE community within Private Sales
Requirements
At least 3 years of experience in a similar function and in a PCI DSS certified environment
Knowledge of industrialization processes, agile methods, gitflow flow and DevOps practices in general and understanding of a system side
Expert on Linux and/or *BSD
SUP: Icinga, InfluxDB, Telegraf, ELK, Prometheus
Proficiency with virtualization system as ESX environment
Knowledge or experience on GCP would be a plus
Proficiency with different types of DB such as MariaDB, PostgreSQL, ElasticSearch, CouchDB
Knowledge of languages such as Python
Production experience on physical infrastructure would a plus
You have strong verbal and written English language skills.
What we offer
Dynamic and creative environment within international teams
The variety of self-education courses on our e-learning platform
The participation in meetups and conferences locally and internationally
up to 3day of remote work per week
Video games, beer and quiz parties with colleagues
Ping-pong, video games area, chilling spaces in your local office
Barcelona offices in Poblenou 22@
Autonomy is a key to success in . We are boosting the innovation at every step of product development inside Veepee. In order to reach the group goals in the best and the most efficient way, we stick to the feature team-based structure. Hence, most of our teams are autonomous and self-managed when it comes to choosing the tech stack and determining the road map.
Belonging to Veepee, <vpTech/> is one of the biggest Tech community in Europe with more than 1000 IT collaborators around Europe.
From Warsaw to Barcelona, through Lyon, Nantes, Lausanne, Tel Aviv, Brussels, Nice, Amsterdam and Paris, all our projects are developed in a functional environment with a wide skills variety where you'll be sure to find your place, no matter the technology you want to work with.
If you love to try things why don't you jump on this new adventure?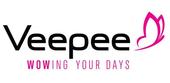 Ecommerce

Saint-Denis, France

5000 - 10000

2001
Veepee company page is empty
Add a description and pictures to attract more candidates and boost your employer branding.
Other devops jobs that might interest you...