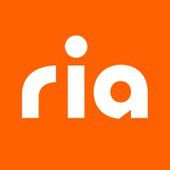 SQL Developer

in

Madrid

or Remote
Job Description
We are looking for a highly motivated and experienced Database Developer in Microsoft technologies, based in our HQ in Alcobendas, Madrid. You enjoy working in a fast-paced, dynamic environment and are very result-oriented. You are passionate about data, cutting it and slicing it to get the most out of it, optimizing operations and business performance.
Our SQL Developers are highly motivated, and capable of tackling complex SQL code development tasks. The focus of this role will be to propose and discuss, develop, review and deploy bug-free code. The right individual will also be motivated in building highly efficient code that properly aligns with business initiatives and runs smoothly with big data sets in OLTP environments.
We offer
A competitive package.
A collaborative place with multi-faceted, amazing professionals. You'll always be learning.
An exciting position in a high-growth company.
An update environment, where your impact counts.
RESPONSIBILITIES
Work with business and IT stakeholders to implement functional specifications.
SQL development for OLTP environments (stored procedures, data analysis, import, export and modification).
Ensure the code quality and performance tuning on database systems/applications.
Help on database code review & approval for pre-production environments of the IT Spain department, based on code quality and database company policies.
Troubleshoot production issues.
QUALIFICATIONS
Desired skills and experience
Strong knowledge and experience on SQL development.
Data management & architecture knowledge.
Understanding of agile principles and methodologies and experience with GIT or similar.
Knowledge of database administration and testing.
Excellent communicator and very transparent.
Cooperative attitude towards team collaborations.
Attention to detail, responsible and committed.
Autonomous thinking and proactive approach to investigating and discovering solutions.
Creative and innovative.
Fluent English both written and spoken.
ABOUT US
We're Ria Money Transfer
A subsidiary of Euronet Worldwide, Inc. (NASDAQ: EEFT), Ria is a leading expert in cross-border payments that delivers innovative financial services including fast, secure, and affordable international money transfers. With the second most extensive cash settlement network and the largest direct bank deposit network in the world, Ria gets money to where it matters. We're focused on harnessing technology and, as part of Euronet Worldwide, we provide a suite of state-of-the-art fintech products and services that bridge the gap between digital and physical transactions. Our omnichannel products and services, provide unprecedented choice to our customers and growth opportunities for our partners.
With presence in more than 160 countries, and more than 490,000 locations worldwide, we're committed to helping millions of people send money home to their loved ones around the world, knowing that our customers deserve much more than just a fair price: they deserve empathy, hope, and ultimately respect. Join us in our mission to open ways for a better everyday life.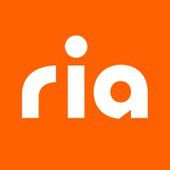 Fin Tech

Buena Park, CA, USA

1,000-5,000

1987
.
Other data engineer jobs that might interest you...