Filled
This offer is not available anymore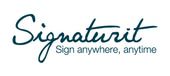 Software QA Engineer (Automation)

in

Barcelona
Job Description
We are looking for a talented Software QA Automation Engineer to join our awesome product QA team.

You will be surrounded by the lasted technologies like AWS, Docker, Blockchain, Machine Learning, Cryptography, Computer Vision; work with TDD, DDD, Lambda, Microservices, among others; and will be part of a team that is always looking for innovation.

Some of your responsibilities will be...
Developing test cases for automation, in collaboration with our development team
Drive test automation to both insure product quality and to contribute to Continuous Integration and Delivery efforts
Work with other QA and Dev team to get maximum test coverage
Define Quality Metrics and implement measurements to determine test effectiveness
Reporting and tracking issues found, working with developers in problem isolation, and helping to drive resolution
Working with our engineering team to develop new testing tools / techniques for better product test coverage
Constantly seek opportunities to improve our quality and testing processes
Encourage developers, at all levels to write higher quality, testable software
This is you
3+ years of experience in a similar role creating and developing automated tests for backend and frontend
Strong capacity for logical thinking, with the ability to dig deep into issues and find the root cause in a complex web offering
Able to work independently in a fast paced environment, where frequent releases are the norm and additional production updates are always a possibility
Hands-on experience writing UI / API automated tests level
Knowledge of top market leading tools (Jenkins, Selenium, Protractor, WebdriverIO, Cypress, Cucumber)
Experience setting up a test suite from scratch
Experience in programmatically testing products, measuring test coverage, developing test frameworks, driving testability and diagnostic ability into the product, while promoting best practices in quality areas
Strong analytical and creative problem-solving skills
Critical eye to be quality-oriented
You will be our ideal candidate if you are...
Honest, reliable, hard-working and you have a growth mindset.
Technically savvy: you know the ins and outs of all digital tools you use and you quickly understand and become an expert on any new tools you need to use.
Very well organized: you are able to prioritize, you keep yourself focused and you always pay attention to detail.
You like experimentation and you are always looking for better ways to get things done.
A good team player, resolutive and proactive. You don't need hand-holding to get things done.
A strong executioner, and someone who understands and agrees with the quote: "Plans are useless but planning is indispensable" (by Dwight D. Eisenhower).
You are motivated by challenges, and you don't get easily overwhelmed when there are lots of things to do.
Smart and fast-learner, but humble enough to give and accept constructive feedback.
Someone who always puts the team and company goals before his/her own professional goals.
Passionate about the continuous improvement of processes, as well as excellence-oriented.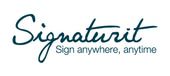 Saa S

Barcelona, Spain

50-200

2013
Signaturit company page is empty
Add a description and pictures to attract more candidates and boost your employer branding.
Other quality assurance jobs that might interest you...