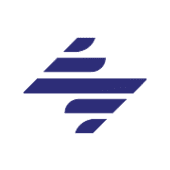 Software Operations Manager

in

Madrid
Job Description
We are looking for an Operations Manager to join our team based in Alcobendas (Madrid), a proactive, self-driven professional we can trust with the rigorous task of ensuring our projects and services are running as effectively and efficiently as possible. The Operations Manager will work with a multi-disciplinary team to ensure seamless coordination, and ultimately contribute to the strategic development of the company's day-to-day operations. This is an ideal position for motivated individuals looking for a diverse, fast-paced environment.
What You'll Do
Monitor, control and support service delivery; ensuring systems, methodologies and procedures are in place and followed
Manage risks and resolve issues that affect release scope, schedule, and quality. In short, the Operations Manager must ensure that code will be safely released to production.
Conduct production readiness reviews, quality, security and production deployment Go/No-Go discussions.
Define quality gates from development to production, quality thresholds, and the gradual exposure path
Be accountable for the Quality of Service, performance and SLAs with relevant KPIs definition and follow up.
Be a pivotal role working across the business to provide effective communication on software development matters and build relationships with other teams to ensure effective dialogue between different teams, third party providers and clients
Owner of the Incident and Escalation processes, ensuring high levels of performance in these processes, accurate reporting and establishing service improvement activities when required
Troubleshooting coordination across different teams, working closely with Product Managers & Technical Leads
Listen to the customers' needs (internal & external) and respond accordingly in the best and calm way possible
Project management activities to ensure that any existing or new products are rolled out successfully within tight time constraints.
What You'll Bring
Excellent written and verbal communication skills (required English, other languages will be a plus)
Familiar with relevant software developments best practices and SDLC
Familiar with a variety of technologies
Knowledge of service management tools as Atlassian Jira ticketing system
Knowledge of systems monitoring tools and Centralized Logs Management solutions (Icinga, New Relic, Kibana, Graylog, Grafana)
Passion for Service Improvement
Experienced Project and/or Service Management professional
Demonstrable experience in leading remote and local teams
Experience of managing 3rd party providers and 3rd party delivered services
Service Management or Support in a large-scale and diverse environment of incident management, escalation procedures and related disciplines
Familiar with Agile frameworks
Excellent customer facing/customer service skills
Excellent organizational skills
Self-motivation and able to take responsibility
Able to manage and prioritize tasks
Able to demonstrate initiative and a proactive approach to daily tasks
It is impossible to list every requirement for, or responsibility of, any position. Similarly, we cannot identify all the skills a position may require since job responsibilities and the Company's needs may change over time. Therefore, the above job description is not comprehensive or exhaustive. The Company reserves the right to adjust, add to or eliminate any aspect of the above description. The Company also retains the right to require all employees to undertake additional or different job responsibilities when necessary, to meet business needs.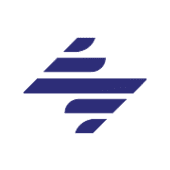 Saa S

Westlake, TX, USA

5000 - 10000

2005
.
Other software engineer jobs that might interest you...