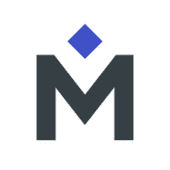 Software Engineer II

in

Madrid

or Remote
Job Description
Medallia is the pioneer and market leader in Experience Management. Our award-winning SaaS platform, Medallia Experience Cloud, leads the market in the understanding and management of experience for candidates, customers, employees, patients, citizens and residents.
We are more than a software company. We want to be known as a company that does the right thing, no matter the challenge or controversy. We are committed to creating a culture that values every person and every experience. Individual life experiences shape the way we interact with the world, which is why we encourage people to bring their whole selves to work each day. The strength of our global workforce is the most significant contributor to our success.
We believe: Every Experience Matters. Talent is Everywhere. All Belong Here.
At Medallia, we hire the whole person.
Our Full Stack Engineers are the wizards that bring the Decibel platform to life - taking designs and concepts and translating those into a functional platform that our customers love in full
Our ideal candidate will be responsible for developing robust solution that are performant enough to meets our client expectations. You would be expected to work the wider team to deliver solutions end to end.
Being an active member in a growing Engineering team, your responsibilities and ownership will include:
Responsibilities
Providing guidance and system design support to solution architecture in line with your skillset.
Write clean code to develop functional web applications
Troubleshoot and debug applications
Build reusable code and libraries for future use
Follow emerging technologies
Write functional requirement documents and guides
Create quality mock-ups and prototypes
Qualifications
Minimum Qualifications
Proven work experience as a Full Stack Engineer supported by a portfolio of personal and/or professional projects.
Familiarity with containerisation technologies such as Docker and Kubernetes
Proven skill with Java, PHP, Javascript; with a desire to learn other languages
Preferred Qualifications
Hands on experience with web server technology (NGINX specifically) is a plus
Understanding with Chrome, Firefox and Adobe launch extension development is a plus
Experience with Unit testing and debugging
Familiarity with Agile SCRUM/LEAN
Knowledge of AWS, GCP or Azure cloud infrastructure is a plus point
This is a technical role so to be successful you'll already have maintained & improved web products gaining hands-on experience with public cloud infrastructure; we use AWS but any is fine. A working knowledge of MySQL for database configuration would be helpful too, but understanding of any relational storage system is fine. If you've had the chance to explore web design/configuration with a security focus this definitely a plus, but not essential.
At Medallia, we celebrate diversity and recognize the value it brings to our customers and employees. Medallia is proud to be an equal opportunity workplace and is an affirmative action employer. All qualified applicants will receive consideration for employment without regard to age, race, color, religion, sex, sexual orientation, gender identity, national origin, genetic information, disability, veteran status, or any other applicable status protected by state or local law. Individuals with a disability who need an accommodation to apply please contact us at ApplicantAccessibility@medallia.com. For information regarding how Medallia collects and uses personal information, please review our Privacy Policies.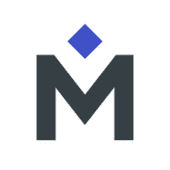 Saa S

San Francisco, CA, USA

1,000 - 5,000
.
Other software engineer jobs that might interest you...