Filled
This offer is not available anymore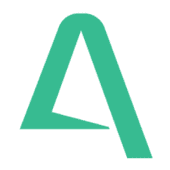 Senior UX Designer

in

Madrid
Job Description
At Agentero we believe in simple and smart solutions for complex problems.
We are serious about changing the face of insurance. But we don't take ourselves too seriously.
We're looking for dreamers and doers. We're chucking out crusty old paper insurance policies and replacing them with digital versions and beautiful software.
We are building cutting-edge technology to help insurance agents serve their customers more effectively and help them grow their business. We do so through a CRM with advanced analytics functionalities for the insurance agents and a mobile app for policyholders to manage their policies.
We're putting together a stellar team; We operate and succeed together and we pursue goals with grit, ownership, and persistence to delight our customer. We're a product company and technology runs in our veins.
Agentero is a Silicon Valley startup with offices in San Francisco and Madrid backed by top investors like Foundation Capital (Uber, Netflix) and USV (Twitter, MongoDB). It's gonna be huge! This is just the start...
We are seeking a talented Senior UX Designer to create delightful experiences for our customers. You will work with the product and engineering teams to design compelling web-based solutions for our business customers. Elegant workflows, engaging digital interactions between our customers and their consumer clients, and communicating data analytics insights are just some of the design challenges you will solve.
Who you are...
5+ years of design experience working on web and mobile applications for business and consumer users.
Obsessed with understanding users' goals and then helping them meet those needs as efficiently as possible
Appreciate scalable solutions that anticipate tomorrow's use cases while meeting today's needs
Adept at asking smart questions about assumptions and use cases
Like to use data to inform design decisions
Your background has an emphasis on interaction design, but you have opinions on visual design
Experience with Sketch, Figma, Invision or similar
Great team player: humble, empathy, open mindset
Challenges you will work on...
Translating and refining user requirements into storyboards, user flows, wireframes and prototypes as needed for each project
Providing new and reusable patterns and components that scale
Performing formal and informal user research
Designing for business users and consumers, often with the same solution
Driving UX thinking in all aspects of products and customer experience
Helping the product team with the product vision
Benefits
Competitive salary.
Stock options. Own a part of the company.
Budget for training and development
English classes
Your preferred tech setup. MacBook Pro + monitor, or whatever you need
Attendance to conferences and events
Restaurant tickets
Team events: Lasertag, escape room, etc.
Offsites in San Francisco
Being part of a Silicon Valley-based startup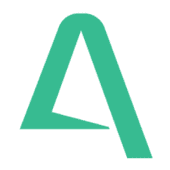 Insurtech

Oakland, California, USA

11-50

2017
Agentero company page is empty
Add a description and pictures to attract more candidates and boost your employer branding.
Other ui/ux designer jobs that might interest you...