Filled
This offer is not available anymore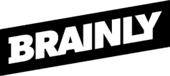 Senior Technical SEO Specialist

in

Barcelona

or Remote
Job Description
Brainly is scaling! We are looking for a motivated, data-driven individual who can bring their technical SEO knowledge to the table to help us design and execute SEO projects that adhere to best practices and also help us achieve cutting-edge results through testing and innovation.
The Technical SEO Specialist will audit, analyze, and execute technical SEO initiatives on Brainly's new vertical - Textbook Solutions. This position is definitely for you if you stay up at night thinking about how canonicalization affects duplicate content, the nuances and art of page rendering, why JS indexing doesn't always work, the power of building strong webs through internal linking, and how to maximize Google's crawl budget.
The SEO team is a key part of our growth strategy. We are a company that understands SEO: it is at our core and the way we communicate about growth.
This is a unique opportunity to directly contribute to the launch of our Textbook Solutions product and have an impact on the lives of hundreds of millions of students globally, and help us scale one of the fastest-growing and highest-quality consumer learning brands. Brainly is a fun, unique company in a truly exciting phase of its growth 🚀
WHAT'S THE CHALLENGE?
Detailed analysis of technical aspects of the site (canonicalization, crawl budget, page rendering)
Define strategy with an eye for quick wins through long-term best practice methodology.
Work with development teams to ensure technical SEO best practices are adhered to for all new dev initiatives.
Monitor web analytics data from various sources to gauge the effectiveness of technical SEO initiatives.
Consult with product managers and other stakeholders on SEO best practices.
Run audits, identify and address technical debt that specifically impacts a search engine's ability to crawl, index, and favor our site's content.
Work with operations teams to drive SEO in content creation and content programming.
Advise, collaborate and work cross-functionally with development, design, product, and marketing, and project management groups to push for technical SEO best practices.
Perform keyword research as needed.
Utilize internal and third-party analytics programs. Monitor ranking, traffic, crawl error, and indexing reports identifying potential SEO issues.
HOW DO WE IMAGINE THE BEST CANDIDATE?
Experience

Required

3+ years of Technical SEO experience
3+ years experience with natural/organic search engine optimization
Lead large sites with significant organic search traffic
Experience with Ajax, CSS, JavaScript, SQL, HTML5, and other web programming languages
Experience working with back-en SEO elements such as .htaccess, robots.txt, metadata, and site speed optimization to optimize site performance
Expert understanding of Technical SEO (sitemaps, page rendering, canonicalization, etc.)
Deep experience with web analytics software, keyword research tools, and content management systems
Experience with Google Analytics and Google Search Console

Preferred

Deep understanding of search engine industry and SEO best practices
Experience in project management
Proven record of achieving SEO results on high traffic, relevant search engine keyword searches
Experience in Lighthouse, DeepCrawl, ScreamingFrog, and more
Experience in dashboarding tools such as Data Studio or Tableau
Attributes

Team oriented disposition, ability to partner, engage and motivate technical and non-technical individuals across different teams
A self-starter who learns quickly and is comfortable with rapidly evolving expectations. Be prepared to frequently face new challenges and adapt accordingly.
Passionate about data driven problem solving.
Relentless pursuit of self-improvement. We want candidates who continually desire to be better
Skills and systems

Functional knowledge of HTML, CSS, JavaScript.
Strong problem solving and analytical skills
Strong attention to detail and organizational skills
Excellent verbal, written, and interpersonal communication skills
ADDITIONAL DETAILS:
Some of our benefits (the final package will depend on the location):

Flexible working hours and the possibility to work remotely
Personal development budget 800$ per year + unlimited time off policy for participation in conferences and workshops and access to an online learning platform with courses from Udemy, Harvard Manage Mentor and many others
Fully paid private health care packages for you and your family (dental care included) provided by Luxmed
Fully paid life insurance provided by Warta
Multisport Plus card
Access to the Mental Health Helpline - providing virtual support of external psychologists, psychotherapists, and coaches
AskHenry services - personal concierge services to help you to settle your everyday matters (like Ikea shopping or shoemaker visit)
Possibility to join one of our Employee Resource Groups and initiatives (Inclusion Council, Ladies at Brainly, Brainly Cares)
If needed, additional budget for work remote work accessories
WHAT IS BRAINLY?
Brainly is the world's largest peer-to-peer learning community for students, parents and teachers. At brainly.com, and its group of websites around the world, students connect to both receive and offer help with homework problems and questions. The unique opportunity for students to freely ask questions and gain the confidence that comes from helping others and inspires students to learn in a collaborative community that receives more than 350 million users each month.
Based in Kraków, Poland, with its US headquarters in New York City, Brainly is currently available in 35 countries. The total funding from current investors, including Naspers, General Catalyst Partners, Point Nine Capital, Runa Capital and Learn Capital equals $68.5M. More information about Brainly is available on www.brainly.com.
By sending us your application, you agree that Brainly sp. z o.o. with its seats in Krakow, will process your data contained in the form below and in the documents you attach in to participate in recruitment. In connection with this, you have the right to withdraw your consents, the right to access to your data, the right to obtain their copy, rectify them, erase, limit their usage and also data portability right and object to their use by Brainly, as well as to lodge a complaint with the President of the UODO. If you have any questions regarding the use of information about you and exercising your rights related to this use, please contact our DPO - privacy@brainly.com. If you want get to know more about how Brainly uses and process your personal data [click here].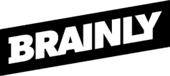 Ed Tech

Krakow, Poland

50-200

2009
.
Other marketing jobs that might interest you...