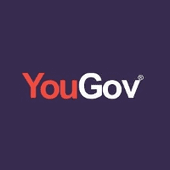 Senior Software Engineer (Angular)

in

Madrid

or Remote
Job Description
This is a full time, 100% remote role. To apply for this job you should be based in one of the following countries: Poland, Romania, Spain, Italy, France.
YouGov is an international research data and analytics group.
We help the world's most recognised brands, media owners and agencies to plan, activate and track better marketing activities. As pioneers of online market research, we have been building an ever-growing source of consumer data for the past twenty years. Creating the richest and most complete understanding of your customers' complex lives. We call it living data.
We are driven by a set of shared values. We are fast, fearless and innovative. We work diligently to get it right. We are guided by accuracy, ethics and proven methodologies. We respect and trust each other, and bring these values into everything that we do. Unlike our competitors, we understand how opinions and trends change from day-to-day, week-to-week and year-to-year. That's why we have built a platform that gets you right to the source for reliable, accurate data that reflects the reality of a complicated world. Imagine if you could know what 17 million+ people in over 55 markets were thinking now? Or last week? And do so again and again? That's why we're different.
Rather than commissioned research that's already out-of-date by the time it reaches someone's inbox, our data is alive. So, no matter how quickly things change, our clients are always in the know.
YouGov. Living Consumer Intelligence.
The Culture
Diversity and inclusion are fundamental to YouGov. We are committed to giving the world a voice by capturing the opinions of all groups, including the ones that are often under-represented in research. We are also committed to making sure that our products and tools are free from any bias, as accuracy is key to what we do. None of the above can be done without having a truly diverse workforce, in an inclusive workplace. We are very keen on attracting and retaining the best talent. And best talent also means a diverse pool of talent, with various backgrounds and perspectives.
Supporting the wellbeing of our staff, including maintaining a good work and life balance, is important to us. We support flexible working arrangements where appropriate for a role, with many locations offering a hybrid office-and-remote working approach.
As an Equal Opportunity Employer, qualified applicants will receive consideration for employment without regard to race, colour, religion, sex, sexual orientation, gender perception or identity, national origin, age, marital status, veteran status, disability status, or any other characteristic protected by law. All employment decisions are made on the basis of occupational qualifications, merit, and business need.
Job Description
You will be part of the YouGov Online Department. YouGov Online builds user-facing infrastructure. We are also responsible for many other products such as SaaS Platform product that provides access to audience data and enables customers to find out what makes this audience unique compared to the rest of the population.
Each cross-functional team is responsible for each product - you will be able to show initiative and see how your work makes difference!
Qualifications
You are the type of person who thrives on building large public-facing frontend applications and taking active role in architecting the solutions for the product you work on.
You get excited when you can help to grow your colleagues' skills and support other engineers with your expertise.
You set coding and testing standards and have experience across different development methodologies to understand benefits and trade-offs of each.
You are an expert and have a true passion for technology and JavaScript. You keep your knowledge up to date, seek out and reduce complexity and make decisions based on data not hunches,
We are a team of exceptional individuals, each bringing something unique but all being simply put… nice so in addition to the above we believe you are approachable and helpful, show initiative and step in to help solve problems as well as mitigate and reduce conflicts rather than escalate them.
We are ensuring you have time to learn and grow. We organise weekly frontend meetings, provide learning opportunities like LinkedIn learning, English courses, or paying for a conference ticket.
Additional Information
Here's what you receive from us:
Exciting technology stack: JavaScript, TypeScript, Angular, RxJS, NgRx, Jest, Cypress, Sass, Git, Kubernetes and much, much more
Give you the possibility to decide about your working arrangements (place and time)
Give you the time to focus on your personal growth
We will care about your career through weekly 1:1 with your engineering manager and clear career paths
Give you the space to make an impact
Who you are:
Excellent experience with JavaScript/Angular
You are a team player - you believe that we can achieve more as a team than as an individual.
You believe that code quality matters, and you can produce high-quality code.
You can make conscious compromises in order to be fast to adapt and fast to deliver.
You innovate, take savvy risks. You don't follow the crowd.
You do the right thing as an engineer, as a colleague, and as a citizen.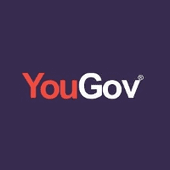 Big Data

London, UK

1,000-5,000

2000
.
Other software engineer jobs that might interest you...