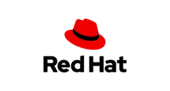 Senior Scrum Master - Agile Practitioner

in

Madrid

or Remote
Job Description
The Continuous Improvement and Operations group within OpenShift Engineering is expanding and we are looking for an experienced Senior Scrum Master to join our Agile Practice. In this role, you will work closely with the best engineers, managers and team leads in the open source community to craft the role of a Senior Scrum Master. You will be supported by Agile Practitioners and Coaches to create the example for the organization of how a Scrum Master can support, enhance and empower teams to continuously improve.
In this role, you will be working closely with teams that create innovative technology for the next generation. In addition, an important part of this role will be for you to serve as a coach and champion of agile principles in the organization to facilitate our ongoing transition towards agile development. Your voice is important to help shape the future success of the organization.
What you will do
Serve as a scrum master or kanban coach for multiple, distributed teams, with a focus on coaching the team on agile values and practices and encouraging them to continuously improve
Assist the team and the product manager or product owner with user story development and backlog refinement, including identifying unaccounted work
Facilitate all team ceremonies including release planning, refinement, sprint planning, sprint reviews, sprint retrospectives, and stand-up
Track iteration status and resolve stalled or blocked user stories as needed
Develop metrics to help improve team effectiveness, including dashboard reporting
Contribute to product roadmap planning, project scheduling and release management
Introduce new ideas and processes which will improve performance and productivity
Facilitate cross-team coordination through reaching out to all levels of the larger organization for impediment removal
What you will bring
Proficient use of Atlassian Jira for team work management
Certified scrum master (CSM, CSP, ICP Agile, SAFe, PSM)
5+ years of experience as a scrum master or in a similar role
Working knowledge of Agile values and principles, techniques, and frameworks, such as Scrum or Kanban, to deliver solutions
Demonstrated aptitude and eagerness to learn from a new environment and make an impact quickly
Demonstrated ability to make decisions and solve problems while working under pressure
Ability to show judgment and initiative to accomplish job duties
Ability to communicate verbally and in writing in a clear and straightforward manner
Excellent people skills
Strong communication and presentation skills
Strong analytical and problem-solving skills
The following are considered a plus:
Enjoy creating and working in an environment where ideas are openly shared, hotly debated, and evenly executed.
Have solid written and verbal communication skills that have helped you in creating content and positioned you as a leader in some areas or activities.
Comfortable working with technology teams that have steep learning curves and solve hard problems.
Have a voracious appetite to learn and grow and a willingness to make significant contributions to the wider goals of the company.
You are flexible and understand that everyone works and needs a little something different, so a willingness to see their point of view and accommodate their needs.
#LI-DS2
#LI-REMOTE
Share on your newsfeed
About Red Hat
Red Hat is the world's leading provider of enterprise open source software solutions, using a community-powered approach to deliver reliable and high-performing Linux, hybrid cloud, container, and Kubernetes technologies. Red Hat helps customers integrate new and existing IT applications, develop cloud-native applications, standardize on our industry-leading operating system, and automate, secure, and manage complex environments. Award-winning support, training, and consulting services make Red Hat a trusted adviser to the Fortune 500. As a strategic partner to cloud providers, system integrators, application vendors, customers, and open source communities, Red Hat can help organizations prepare for the digital future.
Diversity, Equity & Inclusion at Red Hat
Red Hat's culture is built on the open source principles of transparency, collaboration, and inclusion, where the best ideas can come from anywhere and anyone. When this is realized, it empowers people from diverse backgrounds, perspectives, and experiences to come together to share ideas, challenge the status quo, and drive innovation. Our aspiration is that everyone experiences this culture with equal opportunity and access, and that all voices are not only heard but also celebrated. We hope you will join our celebration, and we welcome and encourage applicants from all the beautiful dimensions of diversity that compose our global village.
Read our complete Statement of Commitment to Diversity, Equity, and Inclusion

COVID-19 Community Standards
Being a Red Hatter means caring for one another and taking steps to protect our colleagues, customers, partners, and communities, even as personal risk tolerances and country regulations vary.
Red Hat continues to support vaccination against COVID-19 as one of the best steps we can take to contribute toward ending the pandemic and to keeping one another, our customers and partners, and our communities safe. Globally, our approach is to comply with vaccination or testing requirements in countries with them.
Read Our COVID-19 Community Standards

Equal Opportunity Policy (EEO)
Red Hat is proud to be an equal opportunity workplace and an affirmative action employer. We review applications for employment without regard to their race, color, religion, sex, sexual orientation, gender identity, national origin, ancestry, citizenship, age, veteran status, genetic information, physical or mental disability, medical condition, marital status, or any other basis prohibited by law.
Red Hat does not seek or accept unsolicited resumes or CVs from recruitment agencies. We are not responsible for, and will not pay, any fees, commissions, or any other payment related to unsolicited resumes or CVs except as required in a written contract between Red Hat and the recruitment agency or party requesting payment of a fee.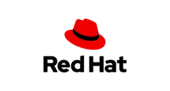 Saa S

Raleigh, NC, USA

10,000+

1993
Red Hat company page is empty
Add a description and pictures to attract more candidates and boost your employer branding.
Other operations jobs that might interest you...