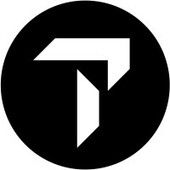 Senior Product Owner

in

Barcelona
Job Description
Travelport is a place of opportunity. It's our incredible team that makes our company great – our people drive our winning culture.
What's Travelport?
Travelport is a worldwide travel retail platform. Providing the ability for suppliers such as airlines, hotels, and car rental companies to connect through personalized content to agencies and travelers. The world is changing, and our industry must change with it. We are leading the change; we are the change.
We are on a mission to power the future of travel; come join us.
What does a great Senior Product Owner do?
A great Senior Product Owner in Travelport manages a team of Product Owners who themselves work on agile teams. The Senior Product Owner will ensure their team of Product Owners is focused on the right work and priorities. Ensuring the product owners communicate the vision and goals of their respective products effectively to their teams. Responsible for coaching, mentoring, and developing the team to deliver their objectives and manage their performance as well as guiding them to achieve their personal growth aspirations.
What will this Senior Product Owner role involve?
As a Senior Product Owner, you will be responsible for a team of products owners in an area that is responsible for building tools and capabilities to onboard our customers to Travelport products and enable them to manage their business with Travelport. We are on a journey to transform the Travelport onboarding experience of our products and services from a manual process to an automated and digital self-service experience.
Responsibilities include:
· Accountable for providing guidance on writing and grooming user stories, user acceptance criteria and prioritizing the team backlog
· Responsible for coaching, mentoring, and developing the team to deliver their objectives and manage their performance as well as guiding them to achieve their personal growth aspirations
· Responsible for providing regular feedback on performance and behaviors as part of the performance enablement practice and fostering a high-performing team
· Supporting and reviewing your teams' responsibilities and tasks aligning with the vision and goals of the product strategy
· Supporting the team in ways of working such as retrospectives to identify wins and lessons learned
· Responsible for oversight of the team's Product Owner duties including acceptance criteria, analysis, release cycles in-line with the road map, key risks, and constraints to the release planning
· Responsible for inspiring the team to work together and share best practice to achieve the Product Owner goals
· Responsible for developing own deep functional product knowledge and understanding of the technical composition of the systems that support the product set
· The Senior Product Owner in addition may carry out the role of Product Owner to a dedicated team
· Accountable for working with the development team/s and architecture to implement the user stories
· Responsible for participating in daily scrum, iteration planning meetings and iteration reviews to ensure product team schedules/tasks reflect the prioritized backlogs
Who we are looking for in this role:
· Someone who has excellent collaboration skills and the ability to influence cross-functional teams and facilitate conversations that lead to agreed outcomes
· Someone who has the capacity to seek consensus and agreement across multiple stakeholders
· Someone who has strong verbal, written and attention to detail skills, along with strong organizational, interpersonal and time management skills
· Someone who can roll up their sleeves and is not afraid to go off on their own and explore and learn something new and bring it back to the team and share the findings
· Someone who has the ability and desire to work within a global organisation with the probability of a varying work schedule to accommodate different time zones
· Applies expert knowledge of Product Owner principles, techniques and practices in an ambiguous or changing environment
· Someone who has had exposure to technical concepts, product owner techniques, tools & principles, Agile and SAFe beneficial, and Behavior Driven Development (BDD)
Our ambition is to hire for potential not just experience, and you're likely to succeed if you:
· Are always ready to give it your all and deliver high quality work
· Are courageous and ambitious to challenge what's been done before
· Are excited to use your creativity and innovative thinking to try new things
· Take responsibility for your own workload
These are just a few of our employee's favorite benefits/perks…
· Competitive remuneration package incl private medical insurance, pension + more.
· Annual bonus, subject to company and personal performance
· Hybrid working arrangements are in place for all our employees in our nice office by the beach with rooftop Cloudbar with beers on tap!
· 25 days (about 3 and a half weeks) holidays (plus Christmas working days due to office shut down!)
Interested? We'd love for you to get in touch!*
*Please note that if your application is progressed, you may be asked to complete a self-recorded video interview, at a time that works best for you. This is your chance to bring your skills & experience to life in your own words and style. Ensure you keep an eye on your junk folder just in case our invitation finds its way there.
We are an equal opportunities employer and will consider all qualified applicants purely on their skills and abilities. We will ensure that individuals with disabilities are provided reasonable accommodation to participate in the job application or interview process, to perform crucial job functions, and to receive other benefits and privileges of employment. Please contact us to request accommodation, if needed.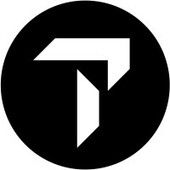 Tourism

Langley, UK

1,000 - 5,000

1971
.
Other product manager jobs that might interest you...