Filled
This offer is not available anymore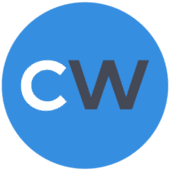 Senior Product Manager

in

Valencia

or Remote
Job Description
CoverWallet, an Aon company, was founded in 2015 to reinvent the $100 billion small business insurance industry. We have an incredibly talented team of ~400 colleagues in New York, Spain and Singapore working collaboratively to develop a global digital insurance platform powered by data science, user-centric design and modern technologies. As a part of Aon, a leading global professional services firm providing a broad range of risk, retirement and health solutions with 50,000 colleagues in 120 countries, CoverWallet has the mindset and culture of a high-growth startup with the backing and support of a global multinational company.
CoverWallet is the easiest way for businesses to understand, buy, and manage insurance online and has been recognized as a CNBC Upstart 100, won the Best Insurtech Solution from the Benzinga Awards and was named "One of the Most Entrepreneurial Companies in America" by Entrepreneur Magazine.
Job Summary:
As a Senior Product Manager, you will be responsible for managing and leading the innovation and development of our global digital insurance platform. In this role, you will lead the end-to-end product management for an entire business line or for a core part of our insurance platform. Our insurance platform offers a wide spectrum of capabilities including customer acquisition tools, CRM, agency management, policy administration, payments, insurance management, and internal tools.
You will work as part of a rapidly growing team in a fast-paced environment, managing large-scale initiatives that have global reach, improve our customers' experience, and impact operational teams across the organization. You will collaborate with software engineers and other product managers as well a large cross-functional team of Operations, Sales and Business teams. This is a very unique opportunity to lead strategic initiatives that will deliver technology innovations to the insurance industry at a global scale.
You will receive a competitive salary and work in a highly collaborative environment. We are a fast-paced, rapidly growing firm that is the perfect place for a goal-oriented, hardworking individual who is looking to make a large scale impact. We expect massive growth over the next few years, which means you can expect plenty of opportunities to learn and advance your career.
Essential Job Functions:
We are looking for a highly motivated individual who can work collaboratively to:
Define the product vision and roadmap for capabilities in our digital insurance platform
Conduct strategic analyses, customer/competitor research, and market sizing
Own customer discovery and continuous evaluation of product-market fit
Collect, analyze and synthesize both quantitative and qualitative user data
Develop, test and launch new products and features
Analyze and manage business and product performance to meet and exceed our goals
Communicate clearly with multiple stakeholders and set appropriate expectations
Work closely with designers, engineers, operations, sales, marketing, and business teams to ship high quality, user-centric products and features
Qualifications:
Bachelor's degree
4+ years of experience in product management
Demonstrated success in defining, building and launching full-scale digital products that had a positive business impact
Ability to determine and prioritize requirements from multiple sources, and deliver solutions that go beyond customer asks to solve for what is actually needed
Experience making high level design and implementation decisions in partnership with product, design and engineering teams in an agile environment
Strong analytical skills and deep experience with tools such as Looker and Mixpanel to measure business performance and product adoption
Willingness to roll up your sleeves and get things done
Strong consensus and relationship-building skills
Proven ability to influence cross-functional teams without formal authority
Comfortable working in a fast-paced and dynamic environment
Outstanding communication skills across all medium (presentations, stories, verbal)
About Aon:
Aon plc (NYSE:AON) is a leading global professional services firm providing a broad range of risk, retirement and health solutions. Our 50,000 colleagues in 120 countries empower results for clients by using proprietary data and analytics to deliver insights that reduce volatility and improve performance.
Aon provides equal employment opportunities (EEO) to all employees and applicants for employment without regard to race, color, religion, creed, sex, sexual orientation, gender identity, national origin, age, disability, veteran, marital, or domestic partner status. Aon is committed to a diverse workforce and is an affirmative action employer.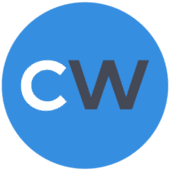 Insur Tech

New York, NY, USA

200-500

2015
CoverWallet, an Aon company, is the easiest way for businesses to understand, buy, and manage commercial insurance. All online and in minutes. With leading carriers as partners, CoverWallet helps customers around the world quickly get the insurance coverage they need so that they can get back to what matters – growing and managing their business.

Powered by deep analytics, thoughtful design, and state-of-the-art technology, CoverWallet is reinventing commercial insurance for small and medium-sized businesses.
Other product manager jobs that might interest you...