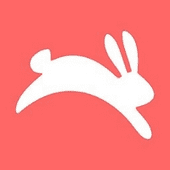 Senior Product Manager, Growth - Personalization

in

Madrid

or Remote
Job Description
Minimum qualifications
• Thrived in a B2C, mobile-first product role and delivered delightful features at scale
• Experience finding innovative solutions for real-world, user problems, aligned with the business needs of a rapidly scaling organization
• Past success analyzing data (experience with SQL a bonus!), drawing accurate conclusions, and adjusting strategy accordingly
• Technical depth that allows you to communicate with, understand, and earn the respect of world-class engineers and data scientists
• Excellent communications skills both in-person and in-writing, with a track record of persuading colleagues through compelling narratives grounded in data
Preferred qualifications
• An innovative and detail-oriented approach to problem-solving
• The instinct to get on a whiteboard and explain your thinking
• A bias for action and drive to go beyond the status quo
• No ego. Strong focus on doing what is right for the customer and the company
• A passion for Hopper's mission to build the most customer centric travel marketplace on Earth
About the Job
We're working hard to make the Hopper app more engaging and personalized for our users, in order to increase engagement frequency, retention, conversion and ultimately the lifetime value of our customers. Better understanding our users' travel intent, through implicit behavior data and explicit feedback, will allow us to provide more relevant guidance and recommendations, build trust, and make our users feel smarter about their travel purchase decisions. How can we recreate that old-fashioned "trusted travel agent" experience?
The senior product manager on this team will have a huge impact on shaping the future of personalization at Hopper. We are looking for a scrappy, creative, hands-on "doer" with a pinch of growth-hacker that will find innovative ways to make our users' purchase journey feel more personal and compelling. Are you up for the challenge?
Product Managers at Hopper are "smart creatives" who obsess over the customer and will help transform Hopper from a disruptive startup into the global leader in mobile travel. As a Senior Product Manager, you will work at the intersection of software development, data science, and user experience to solve real customer problems and create unique value. You will need to dive deep into the data, develop an understanding of the competitive travel landscape, and take lessons on engagement and personalization from other verticals like gaming and e-commerce to build the case for new product features. On any given day - whether you're surveying customers to better understand their needs, partnering with engineering to scope a feature down to the MVP, or combing through data for new insights - your contribution will be critical to Hopper's current and future success.
Responsibilities
Manage a product roadmap for a set of features from inception through implementation and analysis: collect requirements, establish key performance metrics, craft the user experience, drive execution, and report on the impact
Collaborate closely with data science to dive deep into our data to understand our users
Work with business leaders to help shape business cases, including return-on-investment analyses for new product initiatives
Partner with design to ideate and wireframe new features that will be in the hands of millions of users across the globe
Pare down an ideal feature to the minimum viable product: identify what's essential for us to know if this is a good idea, what's not, and how can we limit cost and risk?
Understand complex technical issues, discern impact, and be able to explain the situation to maximize clarity and drive resolution
Benefits
Well-funded and proven startup with large ambitions, competitive salary and stock options
Unlimited PTO
WeWork All Access Pass OR Work-from-home stipend
$200 annual Carrot Cash travel stipend (available in most countries)
Entrepreneurial culture where pushing limits and taking risks is everyday business
Open communication with management and company leadership
Small, dynamic teams = massive impact
100% employer paid medical, dental, vision, disability and life insurance plans
Access to a 401k (US) or Retirement Savings Plan (Canada)
MORE ABOUT HOPPER
Despite the pandemic's impact on the travel industry, Hopper has emerged stronger than ever. As the travel industry continues to rebound, Hopper has demonstrated significant outperformance with its category-leading mobile-only marketplace, delivering value to customers and supply partners with the company's proprietary suite of fintech offerings.
Here are just a few stats that demonstrate the company's recent growth:
- Hopper's valuation is now over $5B, which is more than triple our valuation from early 2020.
- The company grew its revenue by more than 300% YoY in 2021. Hopper's monthly revenues are now 375% higher than its pre-pandemic high point and Hopper Cloud, Hopper's new B2B initiative, is already 15% of its revenues and growing.
- According to Apptopia, Hopper was the #1 most downloaded OTA in the US in 2021. The app has over 70 million downloads.
- Hopper's recovery is faster than the market and its share of the air travel market in North America is now 300% higher than prior to the pandemic, according to MIDT. We are now the 3rd largest air travel agency in North America.
- The company sells over $2B in travel and travel related financial services annually.
- Hopper's fintech offerings, such as Price Freeze and Rebooking Guarantee, now represent over 70% of its air revenue.
- Given the success of its travel fintech, Hopper recently launched a B2B initiative called Hopper Cloud, where any travel provider can unlock a totally unique revenue stream by seamlessly integrating and offering Hopper's travel content and fintech products. Hopper Cloud partners include Capital One, Kayak, Marriott, Amadeus, Trip.com, and MakeMyTrip.
The industry opportunity for Hopper Cloud is enormous as projections estimate that if all travel distribution channels offered travel fintech, it could increase the total consumer spend for the sector by $200 billion annually.
And all this recent growth is just the beginning. There are still so many new opportunities we're excited to tackle in the next year!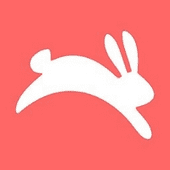 Hospitality

Montreal, Canada

200 - 500
.
Other product manager jobs that might interest you...