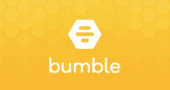 Senior Product Manager

in

Barcelona
Job Description
We strongly encourage people of colour, lesbian, gay, bisexual, transgender, queer and non-binary people, veterans, parents, and individuals with disabilities to apply. Bumble is an equal opportunity employer and welcomes everyone to our team. If you need reasonable adjustments at any point in the application or interview process, please let us know.
In your application, please feel free to note which pronouns you use (For example - she/her/hers, he/him/his, they/them/theirs, etc).
Bumble Inc is hiring a senior product manager (4+ years of PM experience) that wants to join us in our mission to create a world where all relationships are healthy and equitable. Our apps (Bumble, Badoo, Fruitz) are used by tens of millions of people to make new connections, both romantic and platonic.
We have multiple senior product manager roles available available across our App teams and the common thread across all of these roles is that through the work you do you will be bringing the joy of new relationships and friendships to our customers' lives. The problems are incredibly complex, but the impact is huge. We help people find connections with others, whether romantic or platonic, and every day we get to hear directly from those we help about the difference we have made.
Each product team is scoped around a meaningful problem that we need to solve to achieve our broader product strategy, and you will join a cross-functional product team alongside design, engineering, analysts, PMM, UXR etc. At the Senior PM level you can expect to work on big, impactful problems that are critical to improving the experience of our customers.
KEY ACCOUNTABILITIES
Define and win buy-in to the vision and strategy for how your product area evolves.

Utilise the right mix of customer research, market research and data to identify the most important customer needs & validate the best solutions to solve those needs.

Build and execute on an ambitious product roadmap, independently aligning leadership, partner teams and key stakeholders across the company to your teams' plan on delivering against your goals.

Set the direction, motivate the team and drive progress across your cross-functional team

Identify and surface opportunities for your product to offer industry-leading, differentiated experiences that further the company's commitment to building healthy relationships.
EXPERIENCE WE ARE LOOKING FOR
A proven record of building exceptional products that meaningfully solve the most important problems felt by customers, whilst achieving key business goals.

4+ years of product management experience, with at least 2 years on a digital-first B2C product, ideally mobile based.

Specific experience of hyper-growth stage, scaled product management in a product-led company a major plus.
ABOUT YOU
We are looking for change agents, who bring solutions not problems and enhance the cultures and companies in which they operate.

You have experience of working in a PDE model (product, design, engineering)

You are comfortable in a fast-paced environment where you will set and be held accountable to ambitious goals.

You will keep the customer and the value we need to deliver for that customer at the centre of everything you and the team do.

You have experience of running in a continuous discovery model, using customer research to identify the most interesting opportunities. You make speaking to customers and understanding their needs part of your process without compromise.

You are a confident, clear communicator (both verbal and written) who can create the right narrative to share your ideas at every level in an organisation.

You are highly data-literate but you also have a strong product intuition based on pattern matching and customer empathy.

You have an experimental mindset and will use a mixture of methods to learn and iterate at pace.

You love to learn and are constantly looking for opportunities to grow yourself and your impact.

You are deeply passionate about creating healthy relationships with equality, empowerment and safety at their core.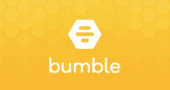 Saa S

Austin, TX, USA

500-1,000
.
Other product manager jobs that might interest you...