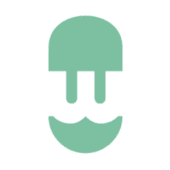 Senior iOS Engineer

in

Barcelona
Job Description
Wallbox is a global company, dedicated to changing the way the world uses energy. We do this by creating smart charging systems that combine innovative technology with outstanding design and manage the communication between vehicle, grid, building, and charger.
Founded in 2015, with headquarters in Barcelona and selling already in over 80+ countries, our mission is to facilitate the adoption of electric vehicles today to make more sustainable use of energy tomorrow. Our talent has no borders - we welcome over 700 Wallboxers from over 45 nationalities in Europe, Asia, and the Americas!
We're now the first Spanish unicorn listed on the NYSE ($WBX) and have been recently named amongst LinkedIn's top 3 Spanish startups.
In day-to-day life, you will see our core values shining through our Wallboxers. The passion and dedication towards our mission will hit you the moment you walk through our doors - and there's no feeling like it.
Our journey is not plain sailing - it requires proactive, flexible and top performing individuals who are committed to the world of sustainable mobility. But one thing is for sure - it's going to be a fun ride!
The question is: are you ready to change the world with us?
About the role:
We are looking for a highly driven, consumer oriented iOS developer to join our growing Engineering team. This role is responsible for the development and maintenance of applications aimed at a range of iOS devices including mobile phones and tablets. Your primary focus will be development of iOS applications and their integration with back-end services. You will be working alongside other engineers and developers working on different layers of the infrastructure. Therefore, a commitment to collaborative problem solving, sophisticated design and the creation of quality products is essential.
You will:
Define the architecture for the iOS applications.
Build state of the art iOS applications integrating with REST services and Bluetooth connectivity.
Collaborate with other software teams to ensure the development and integration of embedded systems, back end applications and services, designing new APIs and features.
Work with the latest technologies and methodologies.
Collaborate with UI/UX designers and business stakeholders to ensure the technical feasibility of application features.
Build beautiful UIs that meet the highest standard of quality.
Requirements
Real-world experience creating and maintaining mobile applications using Swift. We're looking for people with 4+ years of experience under their belt.
Architect, design, and develop scalable, adaptable and highly efficient mobile applications.
Solid understanding of mobile application architecture, including VIPER/MVVM patterns.
Experience with Clean Architecture
Build applications that reflect a passion for quality.
A good listener who respects their colleagues, but who isn't afraid to assert themselves
Naturally curious and believe in lifelong personal growth
Speak Swift fluently.
Experience with Bluetooth (desirable Experience with MFi program)
Experience in Unit and UI testing.
Understanding of Scrum development process.
Experience with modular architecture and SDK deployment
Be aware that technology, by itself, does not delight customers; the sweet spot is when we combine technology with practical solutions, surprises, utility, and social interaction
Passionate about mobile and utilizing cutting-edge technologies
Benefits
Half-day Fridays!
First class private health insurance after your first month at Wallbox
Online group training sessions twice a week & other out of office activities
Use one of our EVs for a weekend and/or a week (car sharing) and test our products in your home (beta testing) to become a valuable source of feedback
Free online language classes (Spanish & English) twice a week
Flexible compensation valid for restaurants & food delivery apps, transportation, childcare, and learning & development.
Hundreds of discounts in different brands & services with our Wallbox Circle benefits platform
Car discounts & special advantages if you choose an EV!
Smartpoint for all your online orders & services at our offices
Free coffee & soft drinks to fuel those tough Monday mornings
Variety of breakfast and lunch dishes, everyday, at a discounted price at our canteen
Learn and grow in a company of over 45 nationalities and counting!
No suits! Unless it's Carnival or Halloween
Please submit your CV in English
*At Wallbox, we're committed to equal employment opportunity regardless of race, colour, ancestry, religion, sex, national origin, sexual orientation, age, citizenship, marital status, disability, gender, gender identity or expression, or veteran status. We strive to be a more equal opportunity workplace.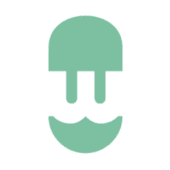 Logistics

St. Andreu de la Barca, Barcelona, Spain

50-200

2015
.
Other mobile developer jobs that might interest you...