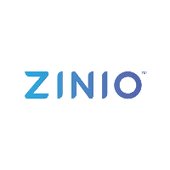 Senior iOS Engineer

in

Barcelona
Job Description
Zinio is looking for a Sr. iOS Engineer in their Barcelona office.
Zinio brings innovation and inspiration to the world of magazine publishers and consumers by delivering the ultimate digital reading experience on any device. As a pioneer Zinio operates online web newsstands and award-winning iOS and Android apps, providing access to digital magazines & articles in more than 30 languages, which can be read online and offline on any platform.
Zinio Pro converts print magazines to digital content through a Software as a service (SaaS) platform that transforms PDF to other formats such as XML, ePub or ANF and distributes it to different platforms such as Amazon Kindle, Apple News or Zinio Pro's white label publisher web and mobile apps.
The company has delivered 750M digital magazine editions across more than 8,5k titles from 1.3k publishers in 200 countries to over 10M customers. Become part of an agile team of highly skilled and motivated individuals!
What you'll be doing
You will join our already successful mobile team, applying your experience and expertise to deliver the latest and greatest applications to our consumers all across the globe.
We are passionate about user experience and design and you will be focused on ensuring high-quality delivery of beautiful and high-performance apps.
You will work as part of an agile iOS team, to define, design, and ship new features, as well as new products, leveraging the latest in iOS 12 and our backend platforms.
Your required experience:
4+ years of experience working with Swift and iOS development.
Being able to produce and maintain clean and reusable code.
Strong knowledge in iOS API and Swift programming language.
Object & Protocol Oriented Programming.
SOLID principles.
MVVM and VIPER Patterns.
Unit Tests.
iOS Multithreading: GCD, queues & concurrency.
This will make you stand out:
An eye for detail.
Proactivity, taking ownership of the code.
Prioritizing UX over technical convenience.
Coordinator pattern.
3rd Party Libraries: Realm, SnapKit, RxSwift, SwiftyMocky.
Working with modular applications.
Framework development.
Debugging tools: Instruments.
Fastlane and automation tools.
Why you'll love working with us:
We are a technology company and we invest in technology!
Highly skilled team: Knowledge sharing and learning from your colleagues is strongly encouraged and lived.
You will be part of a multicultural team. We have a fun and friendly international work environment.
Flexible working hours and availability of work from home.
We offer great benefits including:
Open space office in Barcelona with awesome views.
Team Building activities.
Free fresh fruit and beverages.
We offer a competitive salary package and a flexible salary plan including:
Health Insurance Program.
Meal, Public Transportation Card & Nursery.
Training.
If you are interested, please apply and send your CV in English with all data relevant to the position.
By applying for this position, you accept the Candidate Privacy Policy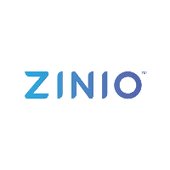 Saa S

New York, NY, USA

200-500

2001
.
Other mobile developer jobs that might interest you...