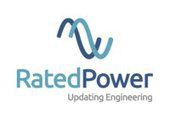 Senior Front-end React

in

Madrid
Job Description
Why YOU want this position
Enverus has expanded its solutions in Power & Renewables with the addition of RatedPower. A high growth start up, RatedPower's technology expands our portfolio of solutions in solar with its cloud-based software that automates and optimizes the feasibility study, analysis, design and engineering of solar power plants, and our geographical coverage internationally.

Enverus is the leading energy SaaS company delivering highly technical insights and predictive/prescriptive analytics that empower customers to make decisions that increase profit. Enverus' innovative technologies drive production and investment strategies, enable best practices for energy and commodity trading and risk management, and reduce costs through automated processes across critical business functions. Enverus is a strategic partner to more than 6,000 customers in 50 countries.

We are currently seeking a Frontend React - Senior to join our Engineering team based in Madrid. This role offers the opportunity to join a rapidly growing company delivering industry-leading solutions to customers in the world's most dynamic and fastest-growing sector. 


The candidate will be responsible for
Performance Objectives 

Improve pvDesign by developing new or improving functionalities, with efficient, reusable, and easy to maintain code
Collaborate with Product, Design and Backend teams, to frame and tackle the challenges, both from a technical and business context.
Identify and implement improvements that reduce technical debt and enable the team to iterate faster.
Our Stack:
ReactJS
Typescript
CSS-in-JS with Styled Components
Figma for prototype design
Testing with Jest & Cypress,
API GraphQL with Apollo Client
GitHub
Travis
AWS with S3 and CloudFront
Required skills
Competitive Candidate Profile

5+ year in frontend development
Solid knowledge of JavaScript, Web & Browser concepts
2+ year with React
State management libraries (Redux, Zustand, etc.)
Previous experience writing automated tests.
Strong motivation to drive impact by making product improvements.
Proactiveness, team player and willingness to teach & learn from peer
What we offer
Work on a unique product where you can see the result of your work materialize in every new release.
Allow your inspirational ideas to come to life in a highly creative and execution environment.
The opportunity to challenge in a high-performing organization and leave each day knowing you have made an impact.
You choose: position fully remote (based in Spain) or hybrid working model (able to combine working from home and from our office in Madrid city center).
Great teamwork working side by side with an incredibly talented workforce willing to share its knowledge and expertise.
Career development according to your aspirations and interests. We support our employees with continuous training. You'll get to work together with your manager on defining your career path (focused on technology, team management, and many other possibilities).
Opportunity to develop yourself and to be part of a fast-growing startup. You'll have a direct impact on our way of working and decisions made in the business.
Compensation commensurate with experience.
Health insurance, meals/transportation and other benefits.
Work-life balance and Diversity and Inclusion initiatives. We work with humans. Happy humans.
Your work will be meaningful and have a direct impact on the planet. Together we shape the future of renewables.
About us
At RatedPower we are on a mission to accelerate the energy transition by increasing the global solar energy capacity through disrupting and user-friendly cloud-based solutions. We have created pvDesign, a cloud-based software that automates and optimizes the analysis, design, and engineering of photovoltaic plants in all its stages. Only in 2020, our clients have been able to execute an extra 147 projects that they would have been able without pvDesign, totalising 8.82GW installed/year. It's the equivalent to the electricity consumption of 4.5 million households worldwide. This leads to an annual reduction of 6 million tons of CO2 and an annual decrease of 9 million oil barrels.
By merging technology and engineering, we aim to strengthen the renewable energy industry, bringing cost reduction and maximizing the efficiency of solar plant deployment. Our ultimate goal? To accelerate the energy transition by contributing to the proliferation of solar energy worldwide.
Diversity of identity, perspective, and experience makes us stronger. We welcome you to apply to RatedPower regardless of your background, gender, ethnicity, age, orientation or ability.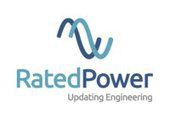 Saa S

Madrid, Spain

11-50

2017
.
Other frontend developer jobs that might interest you...