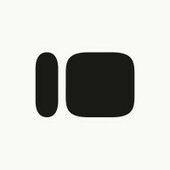 Senior Front-end Engineer - Shared Services

in

Barcelona
Job Description
One sunny Barcelona morning, two designers sat down to build a beautiful lead gen form for a bathroom company's showroom. They ended up reimagining the data collection experience, and realized it was one idea they wouldn't be flushing down the toilet. Today, Typeform is a team of over 300 people from more than 35 countries, with offices in Barcelona, Spain and San Francisco, US.
We're building a world where brands, businesses, and their communities can have more personal relationships with the people who matter most. To do this, we give people the tools they need to have conversational experiences at scale—because meaningful relationships start with conversations.
From online lead forms and engaging quizzes, to face-to-face encounters in the office, help us build more meaningful relationships, one conversation at a time.
About the team
You will be joining a team working on the shared services provided by platform to the product teams in the company. In this team, we worry about scalability and performance, above everything else, and you will be working on our frontend facing services that use React, GraphQL and Node.js.

About the role

Here's what you'll do:
This is a remote role, so you will work from your own home, in any country which we support (Spain, UK, Ireland, Netherlands, Germany, France, Portugal or Poland only)
You will work on services that our product teams use to build the Typeform experience
You will contribute to the continual development and improvement of our services, ensuring that our product can scale with the growth of our user-base and remain performant and reliable
You will contribute and introduce ideas which will impact the day-to-day life of all of our Engineers and improve their developer experience, and you will make them happen
About you
Here's what we're after:
You're comfortable with our frontend tooling suite: gulp, webpack, and SASS.
You have a strong knowledge of Node.js, JS (ES5 & ES6), and CSS3 including how to apply it to animations and transitions.
You have a keen eye for high quality design and visual nuances.
You have some experience with Micro-frontends
You have some knowledge of ReactJS or are keen to learn.
You have worked with GraphQL
Think you're a good fit? Hit apply—success might be just around the corner 😉
*Today, more than 2.5M people from all over the world use Typeform. We celebrate the diversity of our customer base, and we want our employees to reflect those differences. At Typeform, we're committed to equal employment opportunity regardless of race, color, ancestry, religion, sex, national origin, sexual orientation, age, citizenship, marital status, disability, gender, gender identity or expression, or veteran status. We strive to be an equal opportunity workplace.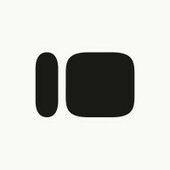 Saa S

Barcelona, Spain

200-500

2012
.
Other frontend developer jobs that might interest you...