Filled
This offer is not available anymore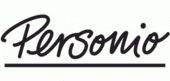 Senior Front-end Engineer - Employee Performance & Development (f/m/d)

in

Madrid
Job Description
At Personio we are on the amazing journey of becoming the leading HR Platform in Europe!
The Employee Performance and Development Tribe includes the management of feedback meetings, the tracking of goals and a very big vision for the future. The Performance review cycle is one of the most stressful processes for People Managers and Employees alike, but it doesn't have to be. Our goal is to make this as transparent, fair and painless as possible. We are building the tools that help managers foster the right conversations, engage and grow employees in their careers and provide insights to organizations that help them unlock their people potential.
Like all our tribes we are a cross-functional group of engineers, designers and product managers from many different nationalities and backgrounds, spread across different locations and we continue to grow in 2021. Join us and help shape the Employee Performance and Development Tribe journey for Personio.
We are at the beginning of our journey and need help laying the foundation of Performance Management to become a directly revenue contributing product and drive towards Personio's mission to Enable Better Organizations.
Your tasks and responsibilities in a nutshell
Direct contribution to Personio codebase as a frontend engineer, as part of a product team
Identifying, documenting, and communicating technical improvements within your area of responsibility in the team
Support in the development and reinforcement of frontend engineering standards and guidelines
Close collaboration with technical (backend, QA & infrastructure) and non-technical (product, design) roles to understand and challenge end user requirements and ultimately translate these into effective technical solutions
Participating in cross-team engineering initiatives as individual contributor
Helping with selecting, onboarding, and coaching of junior members of the team
WHAT YOU NEED TO SUCCEED
In-depth experience working on fast-scaling and complex systems
Track record in software craftsmanship, test-driven development, clean code, and SOLID design principles
Deep knowledge in JavaScript and strong expertise in React and Redux or a similar stack
High standards for the quality of UI and experience interpreting and executing on the outcomes of UX research and Product Design
Sound experience in automated testing, performance monitoring and optimisation
Coaching experience. It's important for you to learn from and teach peers, and to continuously help junior team members appreciate and apply best engineering and UX practices
Driven by impact. You are eager to create customer value
Teamplayer. You are passionate about working with talented and inspiring people. Your heart beats for receiving and giving feedback, to grow both personally and as an engineer
You are business-fluent in English
WHY PERSONIO
Aside from our people, culture, and mission, there are a variety of additional benefits that help make Personio a great place to work! Work with us and receive:
Competitive compensation package that includes salary, benefits, and virtual shares
26 days of paid vacation + 2 days off for Christmas and New Year's Eve (because we love what we do, but we also love vacation!)
Annual personal development budget of €1,500 for conferences, courses, books, career coach, etc.
Regular company and team events like Oktoberfest, ski trips, Christmas parties, and more! (COVID permitting)
Beautiful office located in the heart of Madrid
Free English and Spanish language classes
Flexibility to balance work between remote and in the office
Lease an electric scooter or bike, paid for by Personio
Parental benefit of 10 extra days off in case your child gets sick
Monthly €162 tax-free stipend to help cover food and public transportation expenses
Private Health insurance (company level plan): Access to Sanitas plan at a reduced employee cost (€43 for employees, spouse, or children)
Discounts across a range of brands so you can save money while shopping at Adidas, LG, Bosch, Apple, Dia, etc.
Mental health support, as we know that mental wellbeing plays a major role in both our personal and professional success. #PersonioCares
Two Impact days you can use to have an impact on the environment and society. One day is for an individual project and one for a company-wide initiative! #SocialResponsibility
ABOUT US
Being a Personio means being part of something big. It means shaping the future of HR, the future of our company and at the very same time: your future. As one of the fastest-growing B2B SaaS companies in Europe, we have raised $125 million in 'Series D' funding in January 2021, making Personio the most valuable HR technology company in Europe. We have a great product and a fantastic team that will double in 2021, from 500 to 1,000. We already have more than 3,000 customers with a market that is only waiting to be developed further, but we aim high: Our goal is to build the leading HR platform in Europe.

At Personio, we believe in hiring people like you - ambitious, forward thinkers who want to be more than just another employee. Will you be one of them?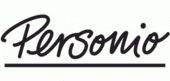 Human Resources

Munich, Germany

201-500 employees

2015
Personio is the all-in-one HR software for small- and medium-sized companies. Based in Munich, Madrid and London, Personio's mission is to make HR processes as transparent and efficient as possible so HR can focus on the most valuable assets in the company: the people. The Personio solution includes human resources, recruiting and payroll and supports all core HR processes every business needs to do. More than 2,000 customers in over 40 countries use Personio.

In 2019, tech consultancy GP Bullhound included Personio in a list of 50 European start-ups set to achieve a billion-dollar valuation over the next two years, giving them 'unicorn' status.




Other frontend developer jobs that might interest you...