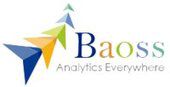 Senior DevOps Engineer

in

Madrid
Job Description
Experiencia en arquitecturas cloud, y automatización con herramientas de Google Cloud Platform.
Automatización de infraestructura como código utilizando Terraform.
Experiencia con flujos CI/CD con herramientas como Jenkins, o mucho mejor, con Google Cloud Build, y Spinnaker.
Provisión de servidores con Ansible.
Uso de Kubernetes (despliegue de un servicio, exposición del servicio mediante un ingress, etc).
Conceptos de cloud claros (VPC, Subnet, servicios PaaS, cloud functions, cloud run, etc). Valorable haber trabajado anteriormente con algún proveedor de cloud de los actuales.
Experiencia haciendo pequeños desarrollos con Python, Go, bash o similares.
Gestionar calidad de código, cobertura, y demás, mediante Sonar u herramientas similares.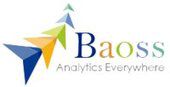 Big Data

Madrid, Spain

50-200

2013
Baoss company page is empty
Add a description and pictures to attract more candidates and boost your employer branding.
Other devops jobs that might interest you...