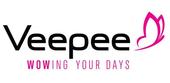 Senior Developer (Functional Programming)

in

Barcelona
Job Description
The vente-privee group has consolidated its various European brands, together made up of 6000 employees, under one unified conglomerate: Veepee. This coalescence marks a new chapter in its European history.
With Privalia, vente-exclusive, Designer & Friends, Zlotewyprzedaze, Eboutic and vente-privee, Veepee achieved a 3.7 billion Euro turnover as of 2018. Present in 14 countries now, Veepee is taking a leading role in the European digital commerce landscape.
Our 6000 employees have chosen a job at Veepee to spice up their daily lives! Our teams implement new technologies to fuel our strategies, offering our customers the best possible experience.
Are you eager to learn? Veepee offers you a variety of trades to develop your career, enabling you to renew your skills constantly. Tech, logistics, sales, marketing, sales production: join us on an exciting, digital-centered journey.
In 2018 we launched <vpTech/> - the IT community of Veepee. Our teams are widely distributed within the offices in Paris, Lyon, Nantes, Nice, Barcelona, Brussels, Warsaw, Amsterdam and Tel-Aviv.
Being a software engineer in means:
- to be a part of a distributed fully agile team of 8-10 engineers;
- to participate in the full-cycle IT production process from idea generation to roll-out;
- to support one of Veepee business directions: marketing, sales, logistics and warehouses, finance, HR;
- to contribute to the community;
- not to stick to one technology and choose the one that solves the problem in the best way.
Responsibilities
Develop new and redesign existing features of our products;
Suggest on interfaces and other possible improvements that might be done;
Write technical documentation;
Keep the code clean and review your team members' designs if needed;
Ensure the reliability and scalability of developed applications;
Respect the production deadlines;
Participate in all the agility ceremonies and animates it sometimes;
Provide level 2 support when needed;
Requirements
Hands-on experience with ELM and Haskell, you could learn/practice other languages like GO and C#;
If you are not familiar with Haskell, knowledge of another functional programming is a plus;
You will use Git a lot so you already use it;
You use Linux on a daily basis;
You know Front End and are familiar with Javascript;
You are familiar with cloud programming tools and willing to extend your knowledge, especially you know Docker and maybe Kubernetes;
You assure the quality of your code with unit and integration tests;
You have experience in building APIs or other web services;
You are going to be agile as you are expected to attend every ceremony like daily standup, retro, demo, backlog grooming, 3 amigos in a SCRUM or KANBAN methodologies;
You will have the opportunity to use Elastik and Kafka in a real application;
Competences
Strong verbal and written English language skills;
Proactive and dynamic person, motivated to grow within technology team;
Person who bring new ideas and proposals to our team;
Motivated on using up-to-date technologies;
What we offer
The dynamic and creative environment within international teams;
The variety of self-education courses on our e-learning platform;
The participation in meetups and conferences locally and internationally;
2 up to 3 day of remote work per week;
Video games, beer and quiz parties with colleagues.
Barcelona offices in Poblenou
Medical Insurance Included
Flexible retribution package
Elearning platform - Language courses
Fresh Fruit in the office
Discounts for employees
Belonging to Veepee, <vpTech/> is one of the biggest Tech community in Europe with more than 1000 IT collaborators around Europe.
From Warsaw to Barcelona, through Lyon, Nantes, Lausanne, Tel Aviv, Brussels, Nice, Amsterdam and Paris, all our projects are developed in a functional environment with a wide skills variety where you'll be sure to find your place, no matter the technology you want to work with.
If you love to try things why don't you jump on this new adventure?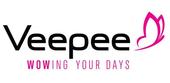 Ecommerce

Saint-Denis, France

5000 - 10000

2001
Veepee company page is empty
Add a description and pictures to attract more candidates and boost your employer branding.
Other backend developer jobs that might interest you...