Filled
This offer is not available anymore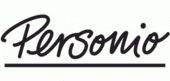 Senior Back-end Engineer (f/m/d)

in

Madrid
Job Description
THE ROLE
At Personio we are on the amazing journey of becoming the leading HR Platform in Europe!

Join our team as a Senior Back-end Engineer and take an active role in shaping our engineering culture and the future of our platform. You will work in an effective, autonomous feature-based team, where you will get to play out your dev skills in a high-impact driven environment. You will be responsible for the full cycle of feature development in your team ("You build it, you run it"), and take part in architecting the back-end of our complex, mission-critical HR Operating System

Overall, we are 8 teams located in Germany and Spain. In total, the P&E department consists of 80 people, ranging from Engineers and Designers to Product and Engineering Managers.

About our Team in Madrid
Personio in Madrid is the team that's driving our Personio Payroll Engine towards our vision of Payroll Automation. Our challenge is to build a robust system that allows us to generate a huge number of payslips and that's able to adapt to different countries and their specific legal requirements in an agile way.
We are transforming our RoR (Ruby on Rails) application into a more decoupled architecture following the principles of Domain-Driven Design, Hexagonal Architecture and SOLID principles. Our offices are located in the heart of Madrid, close to the Bernabeu Stadium and the best access to public transportation (Metro and buses).
As a Senior Back-end Engineer at Personio you will:
Drive technical discussions inside the team and communicate technical decisions to stakeholders
Identify, document, and communicate technical improvements within the team domain
Contribute to the creation of internal team engineering standards
Coach and onboard junior and professional team members
Drive small- to medium-sized cross-team engineering initiatives
Participate in technical case interviews
How we work:
We are transforming our PHP and Ruby application into Go and Kotlin microservices!
We are a product company so our teams are organized in a mission-based cross-functional fashion. You will work with other Back-end Engineers, Front-end Engineers, a Designer, a Product Manager, and an Engineering Manager on one product vertical of our HR Management & Recruiting software.
We have a "you built it, you run it" attitude and CI/CD is our second nature - we use AWS, Docker, Kubernetes, and GitLab to implement it!
WHAT YOU NEED TO SUCCEED
5+ years of software development experience, from design to deployment and monitoring in production, using Kotlin, Go, PHP, Ruby or other programming languages
Strong OO design skills (SOLID 100%)
Knowledge with automated testing and of when and what to test
Experience in CI/CD, pull/merge request and code reviews
Knowledge of a web framework (preferred Spring Boot or similar)
Experience with event-driven architectures, domain-driven design, resilience patterns and microservices
Experience with containerization and container orchestration (Docker and Kubernetes preferred) in a cloud environment (AWS preferred)
Proactive problem solver. You leave code and processes in better shape than when you first encountered them
Teamplayer: You are passionate about working with talented teammates. Your heart beats for receiving and giving feedback, to grow both personally and as an engineer
Interest and passion to learn and experiment with new technologies and follow the best practices in software development for agile environments
Strong written and spoken English skills
WHY PERSONIO
Market-proven, well-funded and fast-growing company. $125M Series D funding, bringing our valuation to $1.7B and thus making us the most valuable HR tech company in Europe
As you are joining Personio at such an early stage, this shows us your trust and confidence in us. We would like you to profit from the success of the company, and therefore, we offer you a competitive compensation package (salary, benefits and virtual shares)
Flexible working hours
Relocation support to Madrid
26 paid vacation days plus Christmas Eve and New Year's Eve.
€1.500 Euros development budget for attending conferences, courses, buying books
Three hours of weekly English classes
Grant for transport and food approx € 68 per month
MacBook Pro and gadgets, including BOSE headsets with noise cancellation
Your chance to play a decisive role in shaping a company in its rapid growth and to grow and learn from your tasks
A creative working environment and short decision-making paths
Full responsibility for your area
Regular team and company events (e.g. Oktoberfest in Munich, Germany, among others)
An office location in the heart of Madrid
ABOUT US


Being a Personio means being part of something big. It means shaping the future of HR, the future of our company and at the very same time: your own. As one of the fastest-growing B2B SaaS companies in Europe, we have a great product, an amazing team with almost 500 employees and a market that is only waiting to be developed.

By now we already have more than 2000 customers, but we aim high: Our goal is to build the leading HR platform in Europe. At Personio, we believe in hiring people like you - ambitious, forward-thinkers who want to be more than just another employee. Will you be one of them?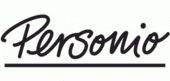 Human Resources

Munich, Germany

201-500 employees

2015
Personio is the all-in-one HR software for small- and medium-sized companies. Based in Munich, Madrid and London, Personio's mission is to make HR processes as transparent and efficient as possible so HR can focus on the most valuable assets in the company: the people. The Personio solution includes human resources, recruiting and payroll and supports all core HR processes every business needs to do. More than 2,000 customers in over 40 countries use Personio.

In 2019, tech consultancy GP Bullhound included Personio in a list of 50 European start-ups set to achieve a billion-dollar valuation over the next two years, giving them 'unicorn' status.




Other backend developer jobs that might interest you...