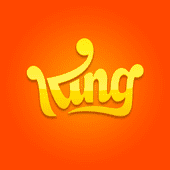 QA Specialist | Shared Tech

in

Barcelona
Job Description
We are looking for an expert QA specialist to join us in our Barcelona office (while still benefiting from our very flexible hybrid working model).
The role belongs to part of the Kingdom that we call Shared Tech. The teams within Shared Tech work as B2B organizations, making sure that the platform we provide is compatible with all the different games built at King. The team you will be joining focuses on crafting the tools used to personalize & enrich the user experience with the end goal of increasing the engagement & monetization inside the game.
As QA, you'll be focusing on assisting the team in improving the product quality being developed.
Your role within our Kingdom
QA specialist has high expertise with Quality and is used to working in an agile environment. QA will be embedded in the development team and will be supporting the team throughout the whole development life cycle
Main Responsibilities:
As a QA Specialist you'll be part of the development life cycle from the beginning and work close to the programmers, understand their needs, provide feedback and support the verification of various developing features of our engine and tools
Other Responsibilities:
Investigate & Report Issues
Mentor the developers in how to test (nice to have)
Maintain high communication within the team and / or partners
Team testing involving the development team in this exercise
Issue management: handle defects through to resolution
Build test cases and/or test plans as well as improve the tests' coverage on a recurring basis Build testing scenarios specific to the acceptance criteria of a story / task
Hands on testing with the main focus on exploratory testing but being involved in functional, integration & regression liable to the team needs
Participate in all the agile rituals (sprint planning meetings, design reviews, sprint retrospectives. Daily- stand- ups, demo sessions, sprint refinement sessions)
Being an active part in the monitoring & release process of the team
Collaborate with the team to help implement/improve and automate test and release processes
Posts a clear and accurate description of each bug found in the QA database.
Share technical knowledge/potentially general bugs/improvement ideas within the team
Provide feedback in regards of Ways of Working & the quality of the feature
Perform additional activities depending on the team needs (for example crafting QA Metrics or working with quality assessment frameworks)
Skills to build thrills
Familiar with Agile Methodologies & Agile Best Practices Previous experience in a QA department
Quality oriented - keep customers always in mind Proficient in English
Experience in performing functional and regression testing
Excellent capacity of focusing to details
Experience in working on different platforms and technologies
Experience with bug databases (Jira, Hansoft) and Office tools (Excel, Outlook) Scripting experience with Python or UI automation a plus
Basic experience with Git and Jenkins Test Rail
Confluence
Familiar with risk based testing
Familiar with testing software web applications
Familiar with testing on different platforms such as Android, Amazon, iOS & Windows (it is a plus) Understanding of tech stack on a basic level
About King
King is the game developer behind the world- famous Candy Crush franchise, as well as mobile game hits including Farm Heroes, Bubble Witch and Pet Rescue. Candy Crush is the top- grossing franchise in US app stores, a position it has held for the last two years, and King's games are being played by 245 million monthly active users as of Q3 2021. King, which is part of the Activision Blizzard group since its acquisition in 2016, employs nearly 2,000 people in game studios in Stockholm, Malmö, London, Barcelona and Berlin, and offices in San Francisco, New York, and Malta.
A Great Saga Needs All Sorts of Heroes
Making games is fun. Especially when you do it with people who share the same idea of what makes a good workplace great. We design games for everyone, no matter where they are or who they are, and we employ all sorts of people from all kinds of backgrounds to bring them to life. Truth is, we simply cannot expect diversity in our players and originality in our games without first nurturing it in our people. A great saga needs all sorts of heroes.
Making the World Playful
Making the World Playful is what inspires us to create new experiences and raise the bar. It's what makes King a place where we can all dream bigger, continue to add innovation to our games, broadening the portfolio and exploring new territories in mid- core and casual. We take the art and science of gaming to the next level through our curiosity for the unexplored, passion for games, respect for each other and love for our players - and we're not afraid to have fun along the way. In fact, together with our parent company Activision Blizzard and experts around the world, we believe having fun is good for you. There has never been a better time to join us. We're dreaming bigger and see a world of possibilities ahead. If you share our passion, our values, and our hunger to shape the future, join us in Making the World Playful!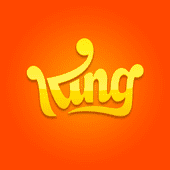 Games

Privately Held

 London, United Kingdom

1001-5000 employees

2003
King is a leading interactive entertainment company for the mobile world, with people all around the world playing one or more of our games.

We have developed more than 200 fun titles, and offer games in over 200 countries and regions. Our franchises include Candy Crush, Farm Heroes, Pet Rescue and Bubble Witch. We have 340 million average monthly unique users, as of second quarter 2015, across web, social and mobile platforms.

At King, we design games with a broad appeal, which allow people to play for a moment, then move on with their day and pick up their game later. Our games are also synchronized across platforms, allowing players to switch seamlessly between devices and platforms and continue their game wherever they left off, so they can play anywhere, any time and on any device. For us, this is encapsulated in the idea of bitesized entertainment.



King has game studios in Stockholm, Bucharest, Malmö, London, Barcelona, Berlin, Singapore, and Seattle, along with offices in San Francisco, Malta, Seoul, Tokyo and Shanghai.


Other quality assurance jobs that might interest you...