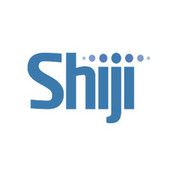 Job Description
Shiji Group is a major software supplier in the hospitality and retail industries. Developing worldwide leading products and technologies, aimed at the international market and speeding up its globalization progress. Our team of more than 5,000 talented employees, in 70+ subsidiaries worldwide, is constantly adapting to facilitate the transition to fully integrated systems for our clients through a network of secure, scalable, and ready for the future platforms, so clients can focus on their core competencies of serving their customer and guests.
What you'll do
To support our ReviewPro team, we are looking for a QA Engineering Manager, to work closely with the Product Management, Software Engineering, User Experience, Design, and Support teams to understand the product vision, roadmap and quality pain points to develop appropriate test strategies. You will be setting the QA team's technical vision and roadmap, developing and tracking project deliverables. An ideal candidate will be a passionate people manager, with strong experience driving quality programs across large Engineering organizations. You are methodical, a self-starter, and passionate about quality but also keen to help grow and coach individuals. The successful candidate is an experienced but hands-on manager who can build a high performing team and ensure it performs.
Responsibilities
Lead a high-performing team of QA engineers of various levels of experience.
Build a quality driven engineering culture that helps ship products rapidly and with confidence.
Partner with the product engineering team to ensure quality for a product/feature, assess risks and ensure features ship with a high quality bar.
Plan, develop and execute a test strategy across core ReviewPro products and platforms in close collaboration with the product engineering team.
Help tackle cross-platform engineering challenges and contribute creative ideas to improve quality.
Implement and evolve QA processes.
Partner with engineering and infrastructure teams to leverage automation for scalable solutions to prevent regressions and ensure reliability of product.
What we are looking for
Bachelor's degree in Computer Science, Computer Engineering, Electrical Engineering or equivalent.
10+ years of test/quality engineering experience.
5+ years people management experience.
Experience building a Quality Engineering organization that is responsible for end-to-end validation for a critical system or application.
Understanding of testing strategies including technologies for automated testing.
Organizational, coordination, and multi-tasking experience.
Experience building relationships and influencing stakeholders across multiple disciplines.
Experience working with external partners and service providers.
Communication, analytical and problem-solving experience.
Desirable experience:
Experience handling multiple competing priorities in a fast-paced environment.
Experience effectively communicating with technical and non-technical stakeholders across all levels of the organization.
What we offer
Competitive salary
Flexible work schedule
Free coffee
Subsidized gym membership
Brand new office located in the center of Barcelona
International team and fantastic work environment
Team building activities and charity donation programs
Wellness sessions
Discounts on Private health insurance, ticket restaurant, transport, kinder garden…
Knowledge exchange: we attend conferences and community events as well as provide learning resources
Nice equipment: Mac laptops, high-quality monitors (1 or 2, the choice is yours)
Desks with adjustable height (standing desks)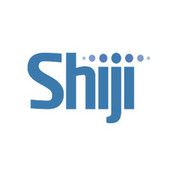 Hospitality

Beijing, China

1000-5000

1998
.
Other quality assurance jobs that might interest you...