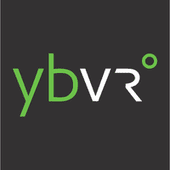 QA Lead Engineer

in

Madrid
Job Description
We are seeking a full-time in-house Software QA Engineer to lead our testing and Quality assurance efforts within our development team in Madrid, Spain.

Responsibilities:
As a Software QA Lead Engineer you'll be the main responsible for ensuring the quality of our product across the entire stack of technologies: Front-end, back-end, and APIs. Performing tests, automating tests, and leading the Quality Assurance mindset across the entire development team.

About YBVR

YBVR is a Silicon Valley based technology start-up building the next generation of Immersive Broadcasting technologies.

We are creating a Video-centric Live VR video streaming technology that allows to make experiences of live events in Virtual Reality much sharper, dynamic and enjoyable, while being optimized for any available bandwidth condition.

YBVR is an exciting environment, with a team fully committed to challenge the boundaries of what can be done, always in construction, re-invented everyday by the most dynamic and sometimes crazy team of very solid professionals who are changing an industry out of their passion for the VR world.
Minimum requirements
- Studies on Computer Science, Computer Engineering, Electrical Engineering, Mathematics, or any other related studies.
- Very self-disciplined and organized person.
- Experience with software development.
- Self-driven, passionate team player.
- Knowledge of Linux systems.
- Fluent English speaker
Desired requirements
- Previous experience in software testing and test automation would be very appreciated.
- Experience with AWS, or any other main public cloud service.
- Experience with video streaming technologies (MPEG-DASH, HLS, SmoothStreaming).
Duties
- Control the end-to-end quality of our VR streaming video platform, working with all the other members of the team to ensure our product always works as expected.
- Design test plans for both current and future functionalities of the product.
- Design and develop test automation software that automatically runs tests on every new version of our product. Also monitor and report the results of these automated tests.
- Manually execute and tests those parts of the product that can't be automated.
- Work with the development team in order to define and establish the best practices that will improve the overall quality of the development process.
- Guide and lead the development team in QA best practices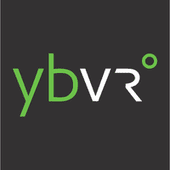 Virtual Reality

Campbell, CA, USA

11-50

2016
.
Other quality assurance jobs that might interest you...