Filled
This offer is not available anymore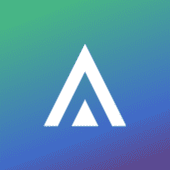 Job Description
At Intelygenz, we put the quality of our projects first. We're looking for a great QA Engineer to help us ensure it's at its best.
Who would not love finishing a daily and going straight to a Nerf® battle? and have a meeting in Mordor? or to participate in a paella contest, canyoning or going to an event in Poland? In Intelygenz you will find a place to grow and learn in an international environment, surrounded by all the coffee (tea or cocoa) that you want! We even design our own t-shirt, one for every anniversary.
We are totally committed with microservices architecture embracing Clean Code, ATDD, HonestCode, and Cloud Computing, all of this in an agile environment and a DevOps culture.

This position is Temporarily Remote during the Covid-19 outbreak. Once it gets back to normal you will you will still have the option to work from home 3 days per week.

What are you going to do?

You will be part of an agile team of amazing developers. and even better people!
Dailys, retrospectives…
Quality is a must for us.
Continuous integration, test, and delivery are part of our DNA


Would be very cool if you:
Are used to work with Cucumber
Have experience working with Jira
Java is a familiar language for you
Test Automatization (scripts) is something that you are used to work with
Have Motivation for the testing and pleasure to analyze the applications in search of failures
Know how to make a Definition of test plan
Create the functional tests and the realization of those test reports



Why Intelygenz?
Flexible schedule
Remote working: up to 3 days per week
Tech programs: continuous training (1 hour per week to learn with your co-workers)
Courses and certifications granted (AWS, Google Cloud…) Open bar of Udemy
Events in and outside Madrid (tickets + transport + accommodation, even outside Europe)
Flexible retribution: restaurant, transport and kindergarten
Health insurance (50% granted)
Gympass and football, basketball, paddle and runners team
Parties and team building events
Being part of this great team!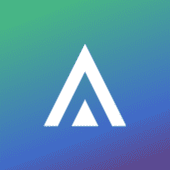 Saa S

Madrid, Spain

50-200

2002
We're developers, life-long learners, geeks and visionaries - a company of technicians who create software and AI that help take businesses to the next level. We aim to create agile technology that gives you the competitive edge.

With 16 years' experience and a 100% track record, we deliver technology that genuinely helps people and their businesses. Our work is executed with cutting-edge code, offers measurable ROI, and is guided by professional account and client management. We put 20% of our resources into thought-provoking research, and are always open to new ideas and methodologies. We pride ourselves on being bold, honest and authentic.
Other quality assurance jobs that might interest you...