Filled
This offer is not available anymore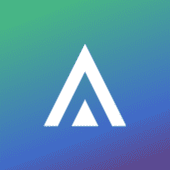 Project Manager - Automation Projects

in

Madrid

or Remote
Job Description
Intelygenz is a software development company, which founding partners are vocational developers. We know our success is in our people and in the high-quality of our code that we develop from Madrid and San Francisco.
We are totally committed with microservices architecture embracing Clean Code, ATDD, HonestCode, and Cloud Computing, all of this in an agile environment and a DevOps culture.
This person is the ultimate owner of the overall software solution for the project and is responsible for aligning the scope, timeline and budget to the customer's expectations and project goals.
You must be successful at:

Leading Agile projects and managing all project activities without oversight or support, on projects of any size, complexity and standard to long schedule duration.
Managing the client's expectations to a positive outcome.
Ensuring the team has a proper mid-long term Roadmap Definition and Task Prioritization.
Notifying the client of any changes in Project Scope, Budget, Roadmap and/or team Schedule or Availability.
Business Process Analyst Experience - Evaluating business processes, anticipating requirements, uncovering areas for improvement, and developing and implementing solutions by gathering critical information from meetings with various stakeholders.
Managing Domestic and International projects.
Ensuring the team follows the Continuous Integration and Quality standards and procedures.
Preparing Project status, Reports, Proposals if necessary.
Translating business needs and requirements into many deliverables such as functional specifications, workflow or mapping diagrams, technical designs, user stories, and more.
Value delivery. Understanding the business value of our delivery to the client and ensuring the project team provides it.
Rigorous managing of projects Risks, Schedule and Budget.
Communicating effectively your insights, plans and needs to customers and team members.
Monitoring and improving the performance of all team members involved in delivery.
Maintaining a positive, self-motivated, can-do attitude.
Demonstrating strong leadership and team-building skills by creating an atmosphere of cooperation and cohesiveness.
Giving presentations internally and externally.
Requirements:
5+ years of demonstrable experience working as a Project Manager.
2+ years of experience working as a Business Analyst or related role.
3+ years of demonstrable experience leading Agile projects as a Scrum Master or Product Owner.
Experience with software development teams, local and distributed across different time zones.
Business Analyst knowledge of process scoping and ROI calculation, process mapping.
Excellent organizational and time management skills regarding projects, reports and other commitments; completes assignments in a quality and timely fashion.
Result & deliver business value-oriented
C1 English level
Great communication and leadership skills
Be available for traveling locally and internationally
Exceptional analytical and conceptual thinking skills.
Competency in Cloud Sharing applications, including Google Suite and Microsoft Office suite.
Empathy with the clients and the team.
A Big Plus if you:
Scrum Master, Product Owner or PMI certification
Software knowledge and technology affinity
Understand and share the DevOps culture. We love to automate as much as we can.
Understand and share QA techniques. High Quality is very important to us.
Artificial Intelligence and Machine Learning techniques.
Demonstrable Experience, Bachelor's degree in business or related field or an MBA.
Why Intelygenz?
Flexible schedule
Real work-life balance
100% work at home
Office in Callao (Madrid), for voluntary assistance
Availability to come to the office if required
Tech programs: continuous training (1 hour per week to learn with your co-workers)
Courses and certifications granted (AWS, Google Cloud…) Open bar of Udemy
Career plans to fulfil your motivations and grow internally
Events in and outside Madrid (tickets + transport + accommodation, even outside Europe)
Physical and mental wellness training
Health insurance (50% granted)
Flexible retribution: restaurant, transport and kindergarten
We even design our own t-shirt, one for every anniversary
Being part of this great team!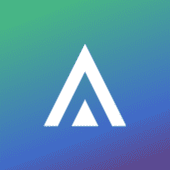 Artificial Intelligence

Madrid, Spain

50-200

2002
We're developers, life-long learners, geeks and visionaries - a company of technicians who create software and AI that help take businesses to the next level. We aim to create agile technology that gives you the competitive edge.

With 16 years' experience and a 100% track record, we deliver technology that genuinely helps people and their businesses. Our work is executed with cutting-edge code, offers measurable ROI, and is guided by professional account and client management. We put 20% of our resources into thought-provoking research, and are always open to new ideas and methodologies. We pride ourselves on being bold, honest and authentic.
Other project manager jobs that might interest you...