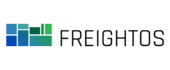 Project Manager (APIs & Integrations)

in

Barcelona
Job Description
WebCargo digitizes global freight sales for over 2,000 of the world's largest logistics providers and carriers. Or, in plain English, we help move the world, offering incredible technology that powers almost a third of the global air cargo market.
We're not alone either. WebCargo is a proud part of the Freightos Group, a logistics technology company that aims to make global trade frictionless. That's not cheap, so we've raised nearly $100 million from investors like GE Ventures, the Singapore Exchange and Aleph, making and have gotten the BBC, TechCrunch, and the Wall Street Journal excited about freight.
Turns out it's kind of a big deal. As one of the largest tech platforms for a huge industry (the phone or computer you're reading this on was, after all shipped), we've been crushing it with double-digit growth, year after year.
You'll be leading roll-out projects with our Integration partners (Airlines), keeping them happier than Pharrell Williams (and he's happy). The role requires a blended skillset like customer-tailored strategies, relationship, phenomenal customer life-cycle management; the ability to stay cool as a chilled cucumber in gripping freight situations, keeping a smile on and good spirits to match.
Let's get into the nitty gritty:
Responsibilities
Lead software integration projects, engaging with the integration partners and leading them all the way until they go-live.
Develop project plans and execute them according to their timelines, accounting for dependencies and risks.
Centralize and coordinate stakeholder communication and interactions during the project implementation stage.
Familiarize yourself with the technical capabilities of the WebCargo product.
Analyze and identify gaps and inefficiencies in the project rollout process and create a plan to bridge and improve them.
Create clear KPIs for project rollout and implementation and make sure they're met.
Help other departments (Sales, Operations, QA's) to understand each integration, with all our partners providing the needed documentation to transfer the project to stability and also supporting and training them into the integration details and process when required.
Requirements
Basic Requirements
At least 2 years of experience in project management, sponsor and decision-maker relationships in enterprise software.
Experience working with APIs (XML, Json, Postman) and different integrations with third party companies.
Experience presenting software solutions and development roadmaps, as well as leading customer feedback roundtables, with customers in multiple locations.
Proven track record of building business relationships with mid/senior level executives with our integration partners.
Comfortable working in a cross-department role, requiring regular interactions with various stakeholders, in various locations, within the company.
Hold vision of broader company goals, understand, present, and reach business objectives, with an ability to align company and customer strategy.
Ability to manage expectations in conjunction with software capabilities (i.e. ability to prevent/ work around specific customization requests and push back in case demands do not align with company roadmap scope or needs).
Methodical, organized and detail oriented. Enough that you're upset that we forgot the "-" between detail and oriented.
Proactiveness, assertiveness and self-confidence, even in stressful and changing situations.
Ability to prioritize tasks in order to reach individual & company goals in a fast-paced environment.
Fluent English speaker and writer - from the friendly chat to the C-level meetings lingo.
Preferred Requirements
Freight skills FTW. The ideal candidate has related industry skills (freight, logistics, transportation, supply chain).
Experience with project management software (e.g. MS Project, Zoho Projects, Asana, Basecamp, etc.)
Experience with Atlassian suit ( jira, confluence)
Additional languages.
What you will be offered at WebCargo
We strive for professional development and continuous learning. Apart from career support, you'll be entitled to get an annual training budget for personal and professional development.
Competitive salary and participation in the Employee Stock Option Plan of the Freightos Group.
Ticket restaurant, Private Health Insurance and Flexible remuneration options for nursery, training and transport.
Flexible schedule & intensive working hours on Fridays so that we have a long weekend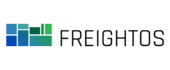 Logistics

Miami, FL, USA

200 - 500

2011
.
Other project manager jobs that might interest you...