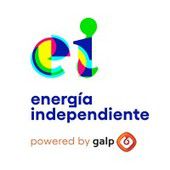 Job Description
Job description
In Ei we truly believe in a world powered by clean and renewable energy. A world where people choose a better way to power their homes, straight from their own roofs. A world with full transparency to allow people save by controlling and managing their energy generation and consumption.
We are "people-obsessed", we like to take care of our team so that they can be focused on taking care of our customers. As any startup, our day-to-day is fast-changing since we're constantly evolving and growing. We are building a data-driven business and a team based on transparency, knowledge-sharing and always-learning-attitude.
We are looking for people with entrepreneurial mindset, this is, people who understand the importance of their accountability to lead the clean energy revolution. Since we are a brand-new company, we need to clearly communicate our Vision to any stakeholder who gets in touch with us. Thus, our ideal Product Owner would be someone who:
Has experience in product-related roles having a taste of business vision as well as UX processes and tech developments
Feels an inclination for the extreme ownership. Of course, you will be part of a team, but it is crucial to know when to "say no" to a request
Likes to work analyzing data to generate metrics
Is fluent in Spanish and English (Extra bonus if you speak Portuguese since we operate in Spain and Portugal)
If you join us, your main responsibilities will be:
Helping us create the product vision defining why are we building it, what problem we are solving and for who
Managing the stakeholder's expectations aligning priorities and defining the roadmap
Taking care of the product backlog having it updated and doing estimations based on value and size of requests
Running the UX process turning ideas into user stories
Leading the feedback loop to make sure we build the right things
What we offer:
Competitive salary based on experience
Flexible work hours. We value results over hours spent
Since we are a brand-new company, we are working to have our perks ready soon
Job requirements
If you don't match our criteria but you like what you read about us and you feel like you could impress us, do not hesitate to apply. We think every person can bring value to the team regardless of its background or personal conditions.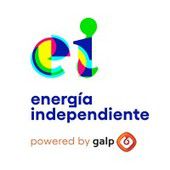 Energy

Alcobendas, Spain

11-50

2020
.
Other product manager jobs that might interest you...