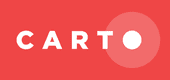 Product Manager (Developers)

in

Madrid

or Remote
Job Description
Everything happens somewhere - which is why spatial analytics is fundamental to companies trying to understand the "where" and the "why" of their business. CARTO is the leading cloud-native location intelligence platform, trusted by data scientists, data analysts and developers from companies such as Vodafone, IKEA, Decathlon, Coca-Cola and Mastercard to provide geospatial insights for use cases such as site selection, geomarketing, route optimization, network planning and much more.
With an exceptionally diverse team of 150 people spread across the US and Europe, CARTO (backed by Insight Partners, Accel Partners, Salesforce Ventures, Earlybird Ventures, and Kibo Ventures, among others) is changing the way companies analyze location data - making it simple to do this straight out of modern, cloud data warehouses. Redefining its category, the company has grown rapidly in recent years providing a compelling alternative to legacy GIS software.
To continue this growth, the Product team is looking for a talented, experienced and customer-focused Product manager, to help us craft the best tools for developers who want to build Location Intelligence applications using our technology. We believe in teamwork, both fun and complex projects, and simple solutions.
Our Product team advocates for our users and our business, setting the vision for our growing family of products. We use data, research, strategy, and empathy to guide multidisciplinary teams toward a common goal, balancing diverse perspectives and empowering our teams to do great work.
The position is remote, preferably Central European Time zone. It's also possible to work from our offices in Madrid or Seville.
You will
Collaborate with the different stakeholders across the organization to define the product strategy for the different tools for web app developers that we have in our platform (e.g. CARTO for deck.gl, CARTO for React, etc.), and by translating the business goals and customer needs into product specifications and outcomes.
Build different web applications to showcase the capabilities of our products and how Location Intelligence can solve complex problems for our customers. You need to be curious and enjoy putting on the user's shoes to try and improve the product.
Collaborate with our cloud partners (Google, Amazon Web Services, Snowflake, Databricks, etc.) to ensure CARTO is the best solution to build location intelligence applications running on top of their platforms.
Work directly with our clients and partners, run workshops to understand how they develop solutions using our technology, identify improvements and needs to inform our product roadmap, etc.
Care about what the team is building, the quality of what is being shipped to the end-user, and maintaining a top class product documentation.
Manage and coordinate ongoing initiatives, collaborating with Engineering and Design teams to prototype, validate, coordinate, and iterate or ship new products.
Work closely with client-facing teams like Marketing, Support, and Sales to focus first on the customer/user-needs to understand the potential value and complexity of the problem before jumping into solutions and features.
Make evidence-based decisions and communicate them to the rest of the company. Be a proactive communicator that is customer and data-obsessed and can convey the meaningfulness of what we build to the broader team.
Measure and track the performance of ongoing initiatives, defining, implementing and tracking the right set of metrics.
You Offer
We are looking for a Product Manager with experience building products for web developers and who may have even been a developer in the past.
3+ or more years of experience in Product Management. You should have knowledge of how a digital product company works with experience on different product definition methodologies and managing stakeholders.
You'll need to be a power user of the product, so you need to be fluent with the technology and the different flavors of our platform:
Provable experience on fast prototyping web applications in Vanilla Javascript forat least one of the following mapping libraries/platforms: Deck.gl, Google Maps, Mapbox GL, Leaflet, OpenLayers or Cesium.
You're familiar with building web applications using npm modules and a module bundler as webpack or rollup. Don't need an expert here, just a user of this type of technology.
Our tool for developers is based on reactive programming and React, so you should be able to prototype basic applications with React.
Working experience with SQL.
Bonus points for the familiarity with geospatial analytics and spatial data in use-cases in industries such as Retail, FMCG, Supply Chain or Out-of-home advertising.
Experience working with platforms such as Google Cloud BigQuery, Snowflake, AWS Redshift and/or Databricks.
Someone used to work mixing user research qualitative insights and quantitative usage metrics to make decisions.
You are able to stand up for your opinion and point out the risks when making decisions.
You are able to prioritize the problems to tackle based on business needs and provide a transparent picture of the project status to the stakeholders.
You have a strong sense of empathy for users.
You have a bias for action. You can work through complex situations and ambiguity to bring order to the most complicated projects.
You have strong written and oral communication skills.
You are very fluent in English
We offer
A big vision: to help the world use location-based data to make better decisions. We believe that openness and sustainability are baked into this vision, and we're sharing it with the world.
Contribute to a platform used by top companies around the world. Your work will have a direct impact on our users and clients.
Competitive, results-based compensation
Access to our employee stock options plan
Private medical insurance
Flexible work hours in a focused but casual environment
Education Stipend
Flexible compensation
English classes
To apply
Do you feel that you don't check all of the requirements? At CARTO we believe that professional development happens through teaching and learning from your peers and managers. Even if you're uncertain about whether you have the experience we're looking for, please apply if this position sparks your curiosity.
A diversity of identity, perspective, and experience makes us stronger. We welcome you to apply to CARTO regardless of your background, age, gender, ethnicity, orientation, or ability.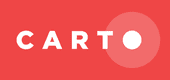 Saa S

Madrid, Spain

50-200

2012
.
Other product manager jobs that might interest you...