Filled
This offer is not available anymore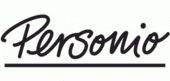 Product Manager - Design System (m/f/d)

in

Madrid
Job Description
Personio is a modern all-in-one HR platform that customers love. As one of Europe's fastest-growing technology companies, we are helping our customers across the continent become more effective, efficient, and strategic. Our core purpose is to enable better organizations by helping businesses put their people first.
We are looking for an experienced Product Manager to join our Product Platform Tribe and level up Personio's ability to scale our cross-platform design system used by all product teams. This is a strategic and rewarding role that will work cross-functionally with other tribes and Product & Engineering leadership to enable higher quality products that can deliver value faster.
You will lead a dedicated cross-functional team — including both engineering and design — to deliver the proven foundation upon which all user-facing experiences are built and enable all our products to fully represent the Personio identity. You will be part of a larger product team — each member with their own specialty - building a strong, flexible, and scalable Design System that enables and accelerates our fast growth.
Responsibilities
Articulate and evolve the Design System team's vision and mission; codify the desired impacts of the Design System in clear and measurable OKRs

Define, plan, and execute a design system roadmap based on an objectively prioritized backlog

Stay informed of the latest design systems thinking, engaging with the wider community, and bring valuable findings back to the organization

Seek diverse input from a broad set of internal partners -- including members of all other product tribes -- to ensure your team is always able to build the most effective solution

Evangelize your mission & products at all levels in order to achieve measurable impact across the business

Work with the Engineering & Design to make sure your team is strong and healthy — including capabilities, happiness, resilience, and growth

Work closely with a wide range of partners across the organization to ensure that your team provides for the company's short- and long-term goals

Manage product delivery in an agile setting and guide your team in all sprint activities

Deliver updates and represent the team's progress to stakeholders, including members of the executive team
WHAT YOU NEED TO SUCCEED
At least 3 years experience building high-quality platform products at scale

You have experience working with design systems to efficiently scale out a visual identity without disempowering teams iterating on the experience

You are familiar with working across scaling platforms and understand the relative merits and constraints of those environments

You are excellent at sorting out ambiguity and ensure both engineers, designers, and stakeholders have appropriate information and clear direction at all times

You understand the importance of the developer experience to improve the impact, distribution, and success of teams building on top of your product

You have excellent leadership and relationship-building skills.

Relevant experience in working with cross-functional teams in an agile setting applying Scrum

Strong sense of ownership, ability to work independently in a result-oriented way

Fluent in English with excellent verbal and written communication skills
WHY PERSONIO
Aside from our people, culture, and mission, there are a variety of additional benefits that help make Personio a great place to work! Work with us and receive:
Competitive compensation package that includes salary, benefits, and virtual shares
26 days of paid vacation + 2 days off for Christmas and New Year's Eve (because we love what we do, but we also love vacation!)
Inclusive, equal opportunity, and multicultural workplace
Annual personal development budget of €1,500 for conferences, courses, books, career coach, etc.
With PersonioFlex, decide for yourself where you work most effectively. For this, we offer you a flexible 50% in-office & 50% remote working framework. Our remote working policy includes the possibility to work from home or anywhere within the UK or European Economic Area, for up to 90 days per year.
High-impact work environment with short decision-making processes.
Saving for tomorrow: Opportunity to invest in your retirement via the Personio Pension Scheme or to invest into a disability insurance
Choose between three mobility options: UNU electric scooter, JobRad® bike or monthly public transportation ticket
Subsidised Qualitrain membership gives you access to 90 fitness studios and sports facilities across Munich for €22.58 per month
Regular company and team events like Oktoberfest, ski trips, Christmas parties, and more! (COVID permitting)
Mental health support, as we know that mental wellbeing plays a major role in both our personal and professional success. #PersonioCares
Two Impact days you can use to have an impact on the environment and society. One day is for an individual project and one for a company-wide initiative! #SocialResponsibility

ABOUT US
Being a Personio means being part of something big. It means shaping the future of HR, the future of our company, and at the same time, the future of you. And we're not just one of the fastest-growing B2B SaaS companies in Europe. In October 2021 we raised $270 million in Series E funding, making Personio the fastest-growing and most valuable HR technology company in Europe. With more than 5,000 customers and a team that has doubled in size in 2021 alone, now is the perfect time to join! We're hiring talented, impact-driven individuals who want to be more than just another employee.

Personio is an equal opportunities employer. We are committed to building an integrative culture where everyone feels welcomed and supported. We #EmbraceUniqueness and understand that our diverse, values-driven culture makes us stronger. As we continue to scale, we focus on enabling our employees to grow both personally and professionally.

We are proud to have an inclusive workplace environment that will foster your development no matter your gender, civil status, family status, sexual orientation, religion, age, disability, education level, or race.

Will you join us in shaping the future of HR in Europe?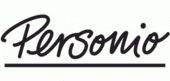 Human Resources

Munich, Germany

201-500 employees

2015
Personio is the all-in-one HR software for small- and medium-sized companies. Based in Munich, Madrid and London, Personio's mission is to make HR processes as transparent and efficient as possible so HR can focus on the most valuable assets in the company: the people. The Personio solution includes human resources, recruiting and payroll and supports all core HR processes every business needs to do. More than 2,000 customers in over 40 countries use Personio.

In 2019, tech consultancy GP Bullhound included Personio in a list of 50 European start-ups set to achieve a billion-dollar valuation over the next two years, giving them 'unicorn' status.




Other product manager jobs that might interest you...