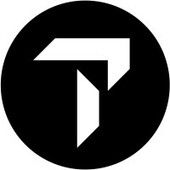 Product Manager

in

Barcelona
Job Description
Travelport is a place of opportunity. It is our incredible team that makes our company great – our people drive our winning culture.
What's Travelport?
Travelport is a worldwide travel retail platform. Our next-generation marketplace connects buyers and sellers that share our passion for delivering exceptional travel experiences. Unconflicted and independent, we are reinventing a simpler future for travel's complex ecosystem.
What does a great Product Manager do?
We are hiring a Product Manager that focuses on building key capabilities centered around bringing our tools and capabilities to market and onboarding our customers. The product manager will lead implementation of new Business Models and Billing. Your role is shaping the vision and driving direction that enables the delivery team to create optimum solutions to solve our customer needs.
Responsibilities:
The Product Manager is responsible for the Product strategy and vision and will actively manage the prioritization of the Product roadmap for their Product
Collaborating and working with your respective stakeholders
Identifying and tracking against agreed KPI's and to make data driven decisions to test out our hypotheses
Identifying key areas to provide value and getting that value in to the hands of your customers
Working with you your product team, product marketing and stakeholders on the value proposition with general market sensing, defining target customer
Develop a deep understanding of our customers' market and their business processes
Accountable for synchronizing with the Product Owners to ensure new work is brought into the backlog and prioritized appropriately
Responsible for researching and staying up to date with market, design thinking, technology and competitor trends
Enabling a review of the interdependencies between products and scrutinizing performance and delivery against the pla
Legacy distribution has governed the airline industry for the past 50 years, and with it came legacy commercial models. At Travelport, we are reinventing our commercial relationship with our suppliers (e.g airlines) and subscribers e.g (Travel Agencies) and are implementing new commercial models which better represent the interest of Travelport and our partners. New Commercial Models are defined and negotiated with our partners by our Commercial Team.
The role
Working within the CODE ART team, you will be responsible to:
In partnership with Commercial and Travelport Product Managers understanding, supporting and championing new business model opportunities
Be able to guide Product Managers across Travelport to support commercial direction and incorporate Billing Systems best practice into their products.
Liaise with Product Owners, Architects and Engineering team, as well as to teams working on both the Existing and the New Billing Systems, to define a solution for the implementation of each Commercial Model
Ensure the defined and implemented solution for a New Commercial Model is done in a future-proof manner, which does not jeopardize the direction we want to give to our products nor create technical debt
Manage, identify, and coordinate dependencies in the implementation of New Commercial Models
Identify risks which may jeopardize implementation and be able to take appropriate mitigation action
Create a roadmap, across multiple teams, tracking planned deliveries, risks, delays
What we look for/who would prosper in this role?
Minimum 4 years working in product, consultancy, or business analysis
Deep understanding of tech and travel industry trends and the ability to translate this knowledge into new product ideas
Experience working on the Billing System of a large corporation is a plus. Experience of the travel industry and especially GDS/PSS is a plus.
Knowledge and implementation of Product Management techniques, tools & principles and Agile delivery methodology.
Comfortable with data and using data to drive decisions
Deep people management expertise inspires teams to think big, drive outcomes, and challenge themselves.
Leadership skills: portraying passion to motivate others to build great products and create a shared vision
Communication and influencing skills: adept in communicating technical concepts, scheduling trade-offs, and championing innovative ideas with tech and non-tech stakeholders.
Strong process and governance experience.
Experience in driving change, optimizing process heavy systems to produce innovative solutions with your team a plus
As we evolve and grow as a business, so will you.
You will thrive within an inclusive and diverse workplace where you are encouraged to think differently, and have the courage, confidence & ambition to challenge what's been done before, and be bold to win!
These are just a few of our employee's favorite benefits/rewards…
Competitive base salary, quarterly bonus, private medical insurance, pension plan, very generous holiday allowance and more!! We support a hybrid remote working policy.
Interested? We'd love for you to get in touch! *
*Please note that if your application is progressed, you may be asked to complete a self-recorded video interview, at a time that works best for you. This is your chance to bring your skills & experience to life in your own words and style. Ensure you keep an eye on your junk folder just in case our invitation finds its way there.
We are an equal opportunities employer and will consider all qualified applicants purely on their skills and abilities. We will ensure that individuals with disabilities are provided reasonable accommodation to participate in the job application or interview process, to perform crucial job functions, and to receive other benefits and privileges of employment. Please contact us to request accommodation, if needed.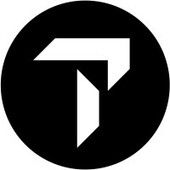 Tourism

Langley, UK

1,000 - 5,000

1971
.
Other product manager jobs that might interest you...