Filled
This offer is not available anymore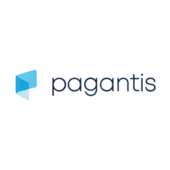 Product Manager

in

Barcelona
Job Description
Description
Pagantis is a Spanish Fintech founded in 2011 that provides automated, friction-free consumer finance for eCommerce transactions in Europe, who's been recently acquired by Clearpay.
We're on a mission to be the world's most loved way to pay. We love connecting our customers with brands they love and empowering them to spend their money and buy what they want in a responsible way. We're all about building a high-performing team, where our teams come to work to be the best they can be. We are grounded in reality and work together to achieve the extraordinary.
It's a fast-paced business and that's the way we love it. We know that world class talent is the only way to pave our future success, so come and work with some of the brightest minds and be part of the once in a lifetime ride.
Clearpay is part of the Afterpay Limited Family. With 8 million+ customers across 45,000+ merchants, Afterpay is the market leader in the fast growing 'buy now, pay later' industry in Australia, UK and the US. Afterpay pioneered this new way to pay with our digital platform and service revolutionising the retail sector by allowing consumers to purchase life's little essentials and repay in instalments without having to enter into a traditional loan or pay upfront fees and interest. Beyond that, we also offer innovative digital transaction services for major organisations in telecommunications, health and convenience retail.
We are looking for a passionate, business-oriented, fast decision making and natural leader person, to be the Product Manager of Clearpay in Europe.
You will work closely with the CPO and the CTO, the product and design team to ensure that the technical teams are working on the RIGHT THINGS in an EFFICIENT MANNER:
The RIGHT THINGS is defined as the work that has the biggest impact on the business achieving its goals
An EFFICIENT MANNER is defined as finding the solution which helps achieve the business impact with a minimum effort
What you will be doing:
Actively participate in defining product strategy & drive product innovation.
Access data, analyse it, generate insights and use it for decision making.
Deeply understand of the product from all points of view.
Develop appropriately detailed specifications for product features so that they are clearly understood by the development teams.
Coordinate and communicate decision-making process with all the stakeholders.
Work with key stakeholders across the company to ensure successful product releases.
Act as an ambassador for the product internally and externally, and as the primary technical contact for queries related to the product.
Inspire and motivate the development teams to deliver innovative and exciting solutions with an appropriate sense of urgency.
Analysis, preparation and prioritisation of functionality relating to the products.
Requirements
Previous experience as a PM.
Strong cross-functional communication skills.
Strong leadership skills.
Able to work in a self-sufficient manner, proactively reacting to results.
Proven experience with Scrum/Agile methodologies and Lean Product Development
Great organisational and prioritisation skills.
Able to make fast decisions and take responsibility for them.
Creative and proactive in problem-solving.
Ability to work in a fast-paced environment.
Flexible person, being able to adjust to changes.
Being able to transfer the vision and motivate the development team.
Experience on analytical and mathematical thinking with data analysis capabilities.
Nice to have
Proven experience with Scrum/Agile methodologies and Lean Product Development.
SQL skills.
Experience in startup.
Benefits
Great working environment
Career development opportunity
Competitive salary
Friendly and supportive team.
Opportunity to constantly learn new technologies and grow as a professional according to your own interests.
Flexible Compensation Plan: Restaurant/ Transport/ Nursery tickets
Extended annual holiday leave
Flexible working hours
Half day Fridays
Equipment of your choice (HW, OS and IDE)
Private Health Insurance
Referral Bonus
Training Programs
Fresh Organic Fruit, Coffee & Tea
Gym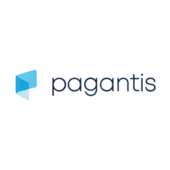 Fintech

Madrid, Spain

50-200

2011
.
Other product manager jobs that might interest you...